Ballwin split-level combines midcentury aesthetic with artist's works | Home & Garden
3 min read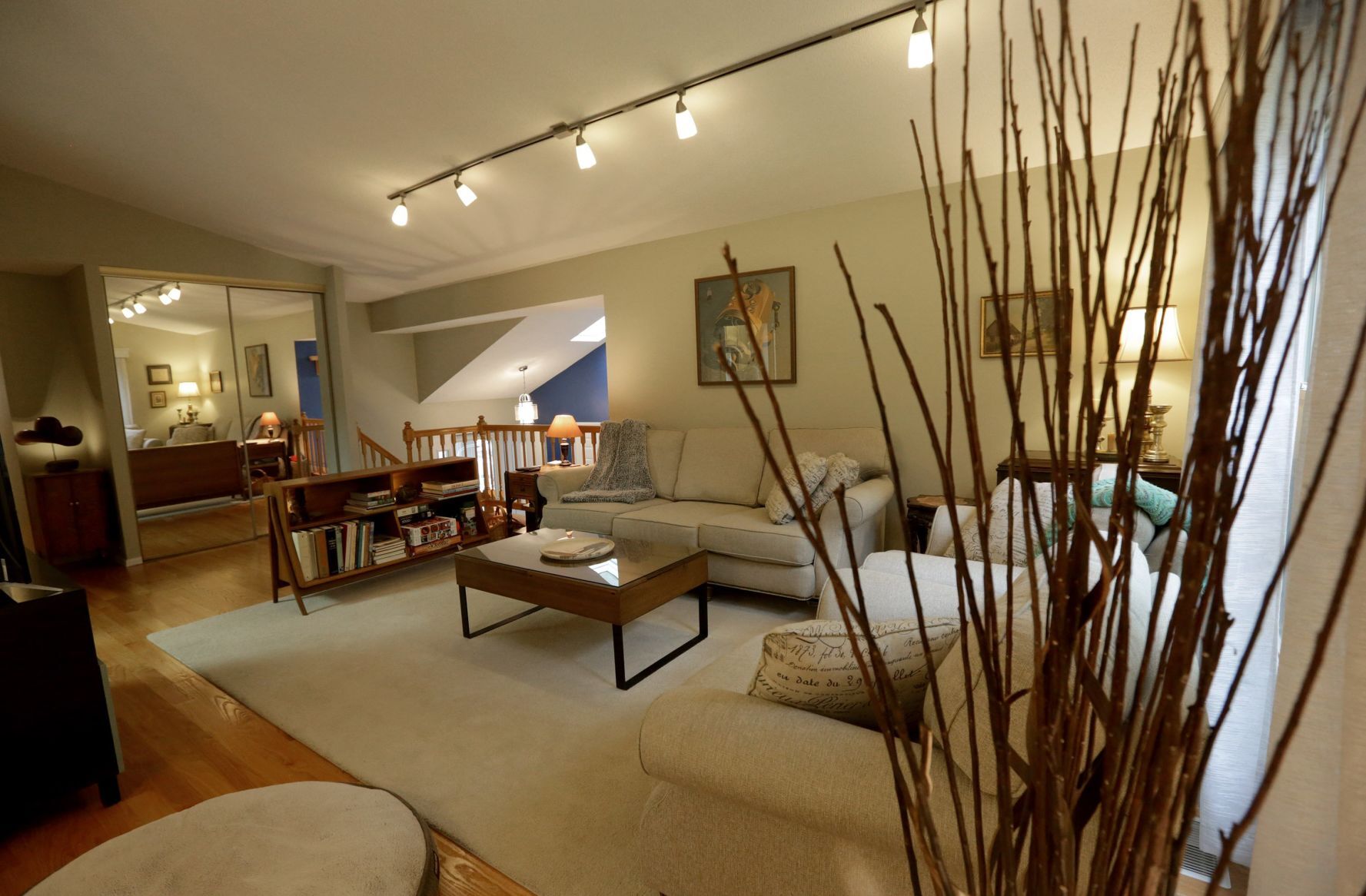 By Pat Eby
Special to the Post-Dispatch

When Janet and Kevin Muhm purchased their Ballwin home in 2016 they hadn't previously considered living in a split-level home. "We always hated splits, but we loved this house," Janet Muhm says. "When you come in, you just see the upstairs and it invites you in."
The home, built in 1978, utilizes a split-foyer design. The entry door opens into a small foyer that leads to the two levels of living space. The plan maximizes the open feel of the upstairs, effectively separating it from the lower level for more privacy.
The rightness of this particular home resonated with both of them.
"We've talked about why we bought this particular house a lot. We liked that there was a lot of light on both floors. We didn't realize we would get two completely different living areas with this particular design.
"When we bought the house three of our four parents were still living. We wanted to let them know our home was their home and we would welcome them. We've got two grown kids who are always welcome back. Before he got his own apartment our son, Colin, lived on the lower level," Janet Muhm says.
The Muhms both attended Washington University. "I'd just completed my freshman year, and Janet was just starting. We met before classes started at an informal event prior to orientation," Kevin says.