Business Beat: Hook & Reel opens in Longview | Business Beat
3 min read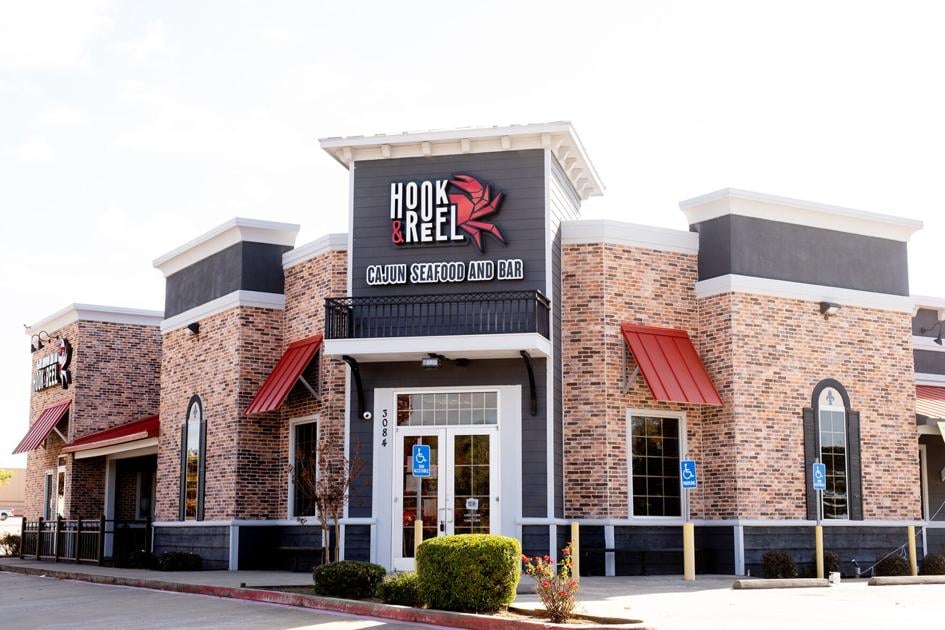 Hook & Reel Cajun Seafood & Bar opened Friday at 3084 N. Eastman Road, where Cajun Steamer and Fish City Grill once were located.
Andy Lu is the owner of the franchise location in front of Target and Kohl's in the Longview Town Crossing shopping center. He moved to the United States from China about 10 years ago and is now relocating from New York to Longview.
Michael Reyes is general manager.
"It's been a challenge getting open in a post-COVID world," he said, but he said the restaurant is "excited" about how well-staffed it is with a "beautiful group of young people."
Hook & Reel restaurants rely on what he said are Chinese cooking techniques and technology in the kitchen that results in a "faster, fresher way of cooking."
Everything is cooked fresh, he said, with menu items that include seafood boils, oysters, a variety of po' boys and sliders, pasta and lobster, flounder, catfish and shrimp fry baskets. The restaurant features a full bar with a signature line of cocktails.
Regular hours are 11 a.m. to 10 p.m. Sunday through Thursday and 11 a.m. to 11 p.m. Friday and Saturday.
Historical landmark progress
Local entrepreneur Debbie Fontaine is one step away from landing a local historical landmark designation for what she plans to call the Sunset Chateau, at 602 W. South St.
The city's Historic Preservation Commission previously recommended that what's known as the Utzman Farm House receive a local historical landmark designation. The Planning and Zoning Commission concurred this past week, and the decision now will make a final stop in December before the Longview City Council.
Fontaine, owner of Edible Art Specialty Cakes and Cookies, purchased property near her business with plans to build a food truck park with a commissary kitchen and Edible Art manufacturing facility. The property also was home to two old houses. One was in terrible condition, she has said, and it was torn down.
She waited before tearing down the second house until she had gone through the items in the house. That's when she discovered that the home had been built by one of Longview's pioneer families. The home's interior had been preserved by items filling the house. She became determined to save and restore it, with plans to convert it into the Sunset Chateau Tea and Pie House.
She's also received support from the Texas Historical Commission for naming the house a Recorded Texas Historic Landmark. That official process will take place next year.
Milkshake bar plans change
Bayleigh Larkins announced on Facebook this past week that she is abandoning plans to open her Three Bees Milkshake Bar in Longview.
The 21-year-old originally opened her business in Gilmer before deciding to move it to Longview to a building she had been working to renovate. She hinted at plans for opening a different business at 2910 Gilmer Road, where Compu Fix previously was located in a strip center near Box Car BBQ.
"I will admit, we did not expect to run into the problems that we did in this process because the first opening was such a breeze. We do not have the necessary plumbing, and to get it all installed will cost much more than we budgeted for this revamp and reopen," her Facebook post says. "This being said, I plan to turn the building leased into something amazing. This chapter may have closed, but a new one has opened. Stay tuned, because I am not done yet!"
— Email Business Beat submission items to [email protected]; mail to Business Section, Longview News-Journal, P.O. Box 1792, Longview, TX 75606; or call 903-237-7744.