Home Garden Tour Presented by Calusa Garden Club of Marco Island | Clubs And Organizations
3 min read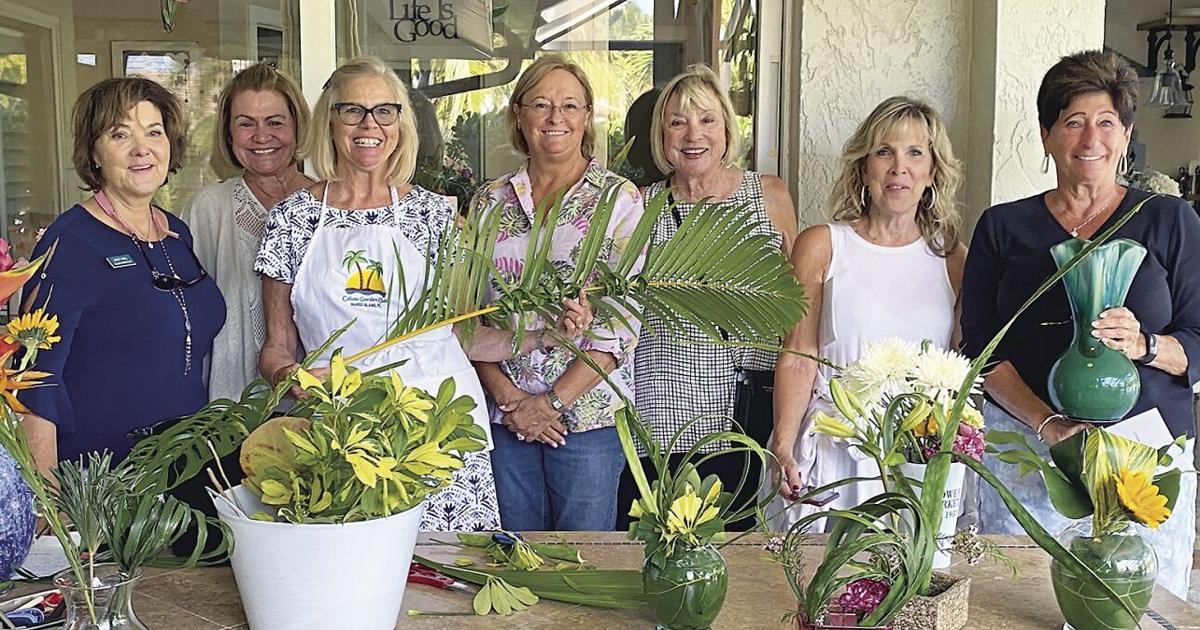 On Saturday, April 9, Calusa Garden Club of Marco Island hosted a limited admission home garden tour, with 50 guests enjoying four diverse home gardens on Marco Island. The half-day tour was repeated in morning and afternoon sessions, with gardening demonstrations presented to the guests at each home. Both tours concluded with a reception at Calusa Park Butterfly Garden, where guests were welcomed by Club President Susan Neustadt, gifts were given to guests of the Month-By-Month Gardening Guide produced by the Club, and drawings were held for seven door prizes at each reception.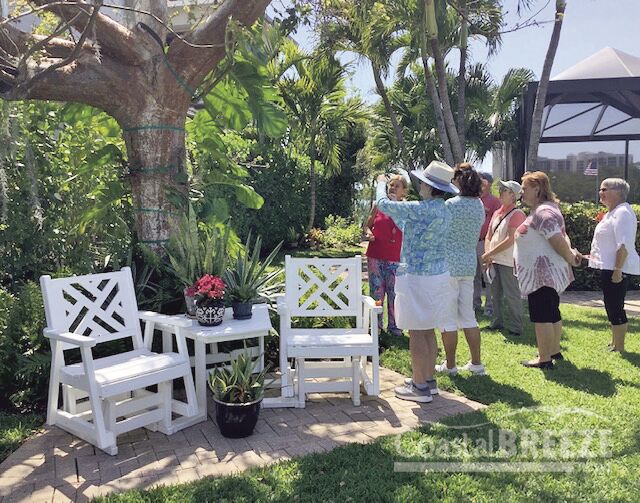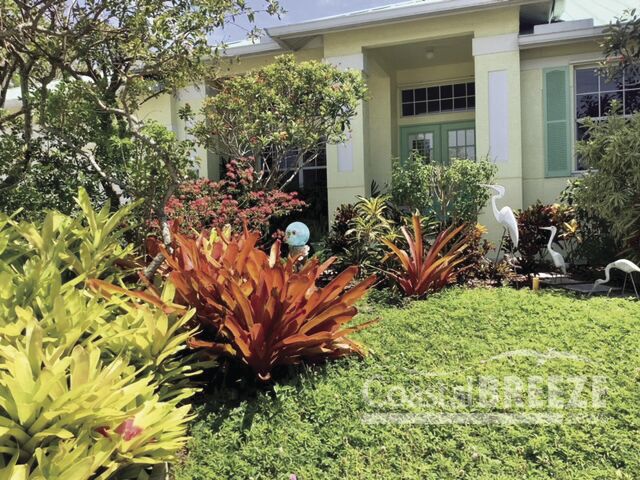 The four home gardens included a 2020 Marco In Bloom Award winner: Janice Engel. Engel's beautiful hillside garden displays large planting areas filled with tropical plants that surround trees and border her front driveway as well as her lanai. One of Engel's planting areas is centered on a large banyan tree with staghorn ferns hanging from its branches. Surrounding the tree are bromeliads, mother-of -millions, and ginger plants, among others. Another featured garden was Donna Kay's home, where sunshine mimosa plants replace the front lawn and mature hardwood trees form a canopy for a variety of pollinator plants such as firebush. Kay's plantings included a collection of varieties of croton plants and a dragon fruit plant that looks like a cactus and climbs on a host tree. Janet Watson offered her home garden for the tour, and her waterside lot features colorful planting beds with several seating areas. Watson also cultivates fruit trees and looks forward to harvesting her ponderosa lemons and avocados. The fourth gardener to give tours of her home garden was Sue Oldershaw, who calls her landscape "An English Cottage Garden — but with Subtropical Plants." Oldershaw was a 2014 Marco in Bloom Award winner, and her garden features subtropical plants that are either native Florida plants or Florida-friendly plants, arranged along paths and over trellises in a natural manner. She uses very little fertilizer and no water other than what our natural rainfall provides. Highlights of Oldershaw's garden included unusual native trees: Lignum vitae, chaya and moringa, and a beautiful Arabian jasmine (Jasminum sambac) plant in full flower that filled the air with heavy perfume.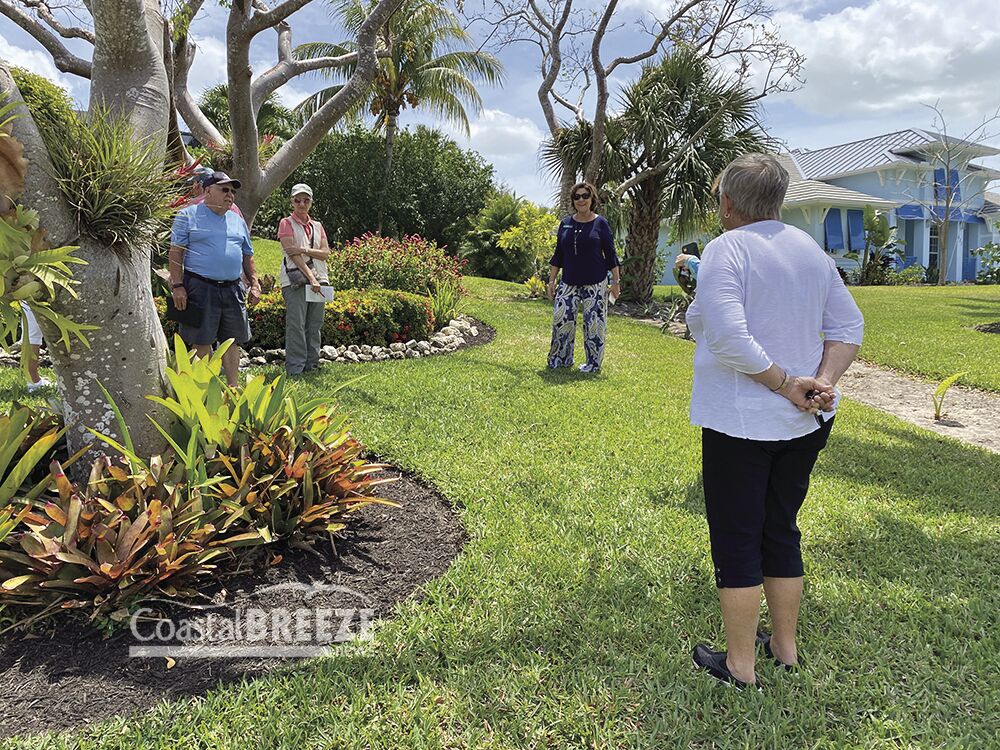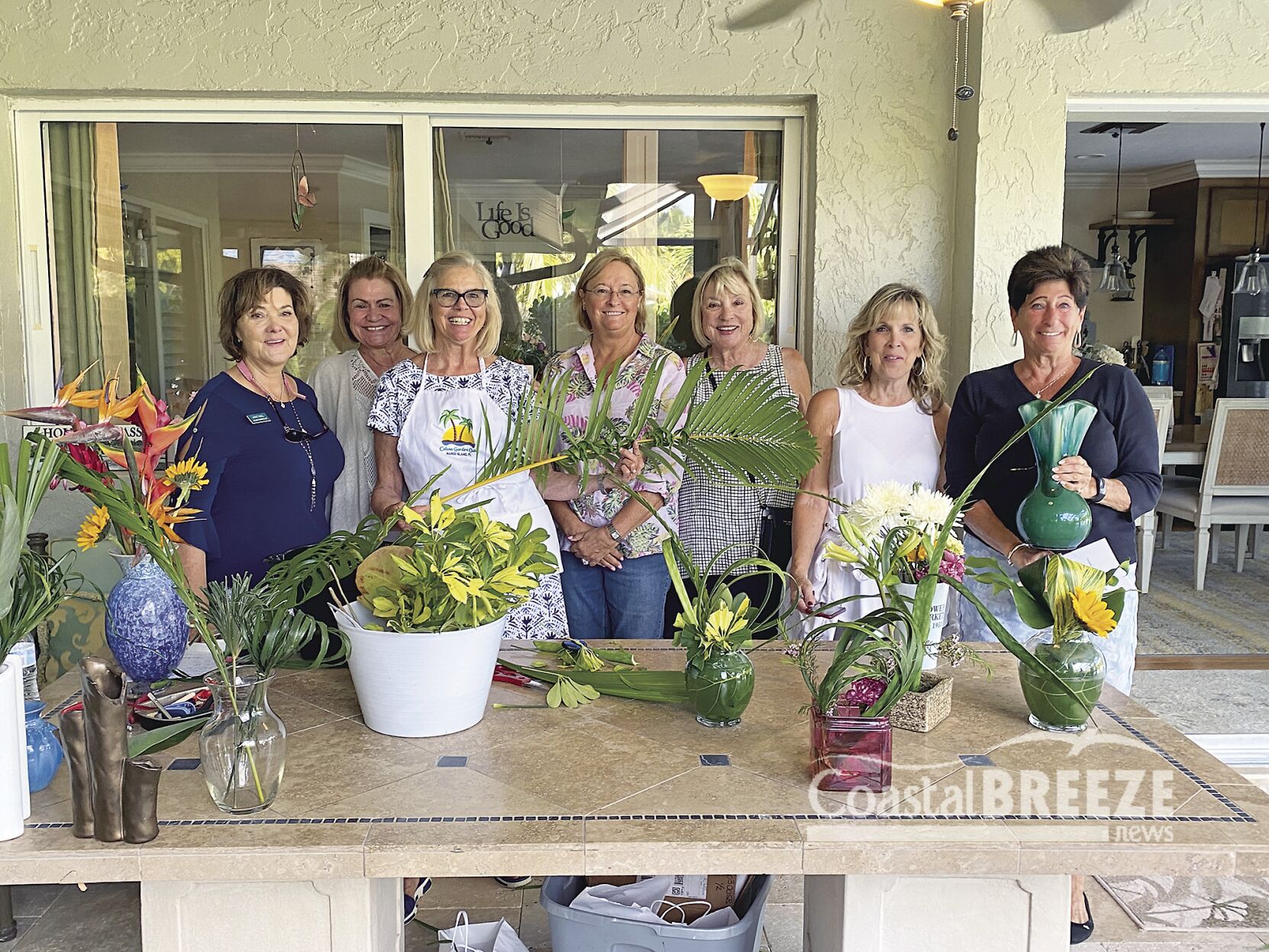 At each of the four homes, Calusa Garden Club members presented gardening or floral design demonstrations. Monica Doyle worked at Janice Engel's home where she showed guests how to cut, slit and roll leaves from landscape plants to make unusual shapes that would form the basis for a flower design, or that would add interest to a bouquet. At Donna Kay's home, Barbara Messner, assisted by Gwyn Goodman and Marsha Riss, illustrated how to cut new plants from "mother" bromeliad plants, and how to pot them or plant them. They answered many questions about the variety and growing habits of bromeliads, whether sun, shade or part-sun. Another demonstration was given by Sharon Lewis at Janet Watson's home, where she showed the guests how to choose greenery and flowering plants for a planter by using the motto "Thriller, Filler and Spiller." And at Sue Oldershaw's home, Linda Schwoeppe demonstrated how to glue tillandsia plants to a grapevine wreath in order to make a striking outdoor display. Schwoeppe also educated the guests on cultivation of tillandsias, including their light and water requirements.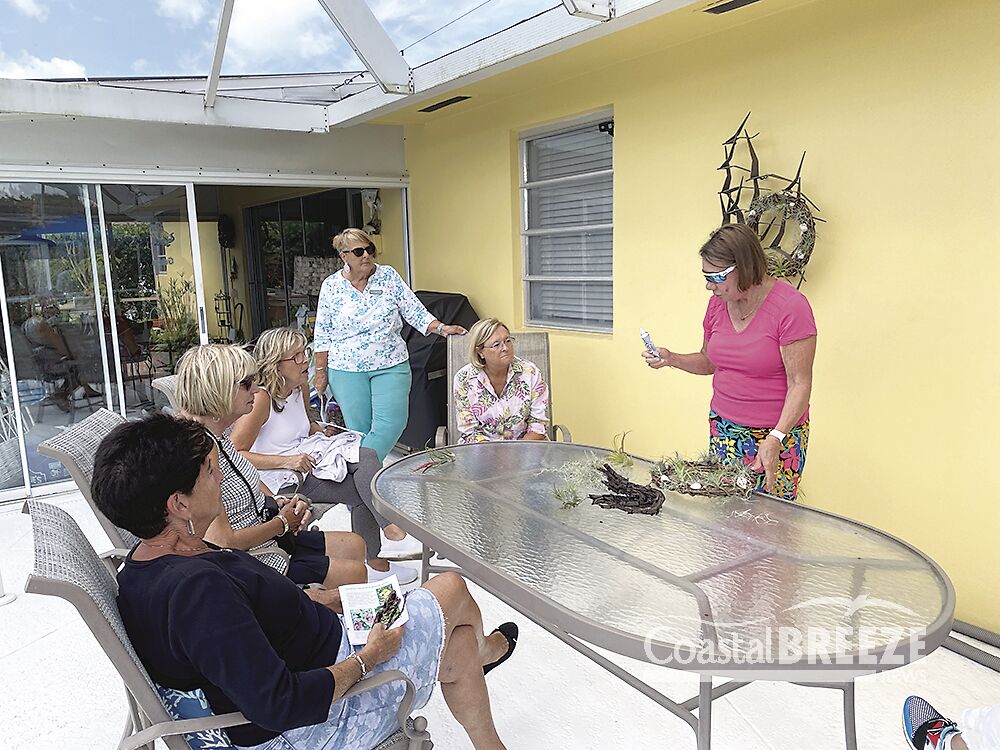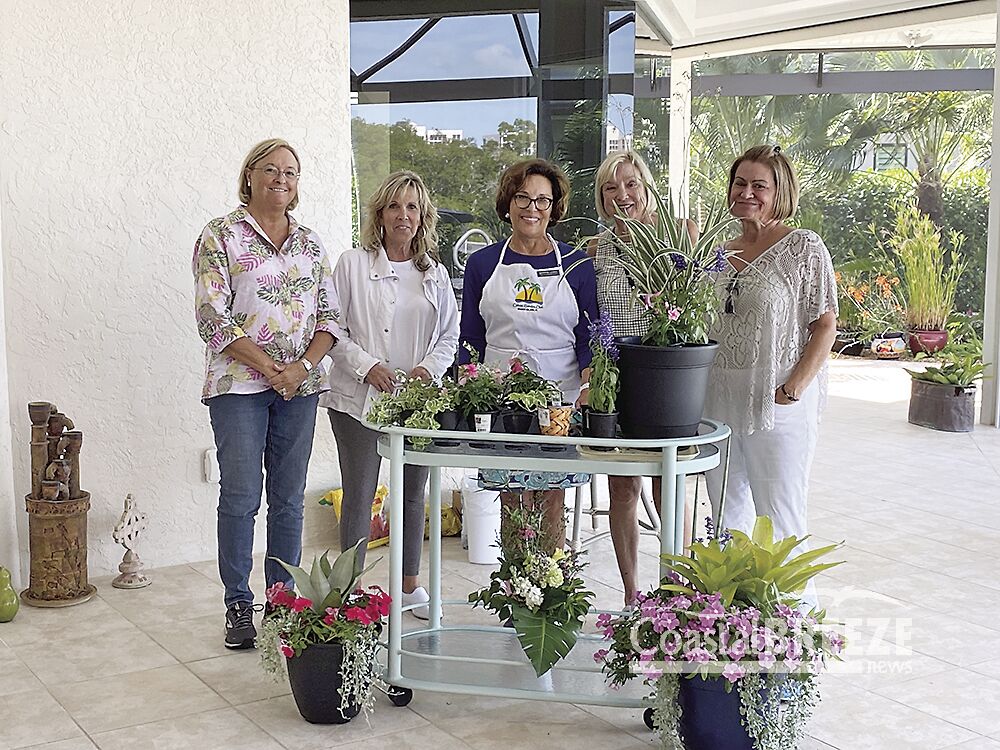 Calusa Garden Club members were thrilled with the positive responses of their guests at the Home Garden Tour and plan to hold another Home Garden Tour in 2023. As the guests and club members mingled at the Calusa Park Butterfly Garden after the two tours, the guests gave the members feedback about what they enjoyed about the event, and club members were able to answer any questions the guests had about the tour gardens, gardening on Marco Island, and the activities of Calusa Garden Club.