Luxury home co-ownership business makes Jackson debut, worrying some officials | Town & County
7 min read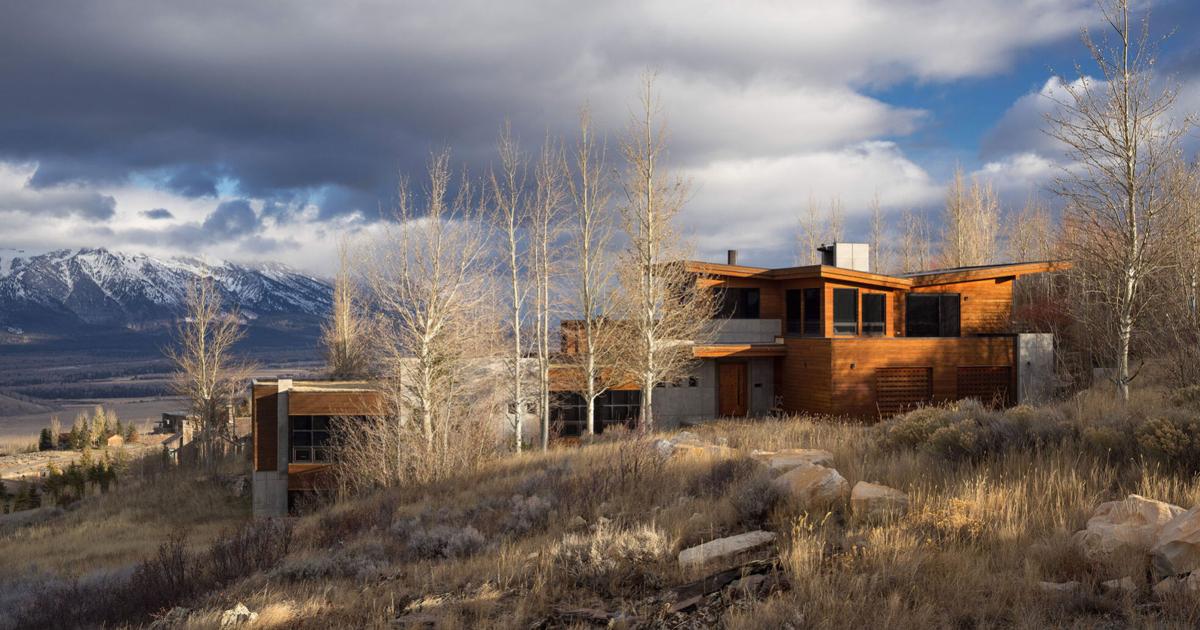 A real estate startup that has sparked controversy in other resort communities has landed in Jackson Hole. Some Jacksonites are worried.
"I am very concerned about it," Jackson Vice Mayor Arne Jorgensen said. "It's another mechanism that puts upward pressure on our market, and that's not good for community housing."
But a representative for Pacaso, who said the company recently bought a house in Spring Creek for $9.5 million and is listing eight ownership stakes in the property for roughly $1.4 million apiece, argues that the company could actually be a boon for local home buyers.
The Pacaso representative also said the company doesn't provide timeshares. That's a bone California residents picked when the startup came to wine country, and a tree some Jacksonites shook when they heard the news.
By encouraging multiple second-home owners to go in on one expensive property rather than buying their own individual vacation properties, Ellen Haberle, Pacaso's director of government and community relations, argued her firm would alleviate competition at the lower ends of the market.
"Overall, we see this as a benefit to the housing market," she told the News&Guide. "We're literally redirecting demand from those lower price points to luxury homes."
Spun up in October 2020, Pacaso is the brainchild of co-founders Austin Allison, a former Zillow executive, and Spencer Rascoff, a Zillow co-founder.
The company buys luxury properties in resort areas, redecorates those homes, marks up the properties — a 12% one-time service fee, and enough to do the redecorating, Haberle said — and sells fractional ownership stakes. Then, once a few people buy into the property, Pacaso acts as a property manager, taking care of the home's upkeep while owners circle through.
In Jackson Hole the first house the firm bought is a five-bedroom, seven-bathroom home at Spring Creek Resort that was listed for $11.5 million.
The eight $1.4 million ownership stakes the firm is now selling in that property will generally get owners 44 days a year in the home.
Haberle pointed to a recent Redfin report estimating demand for second homes was 83% above pre-pandemic levels.
That, she said, is evidence that there are more people in the market for second homes, and more out-of-towners competing with locals in resort destinations like Jackson Hole for moderately priced housing stock. That theory tracks in the valley, where pandemic-driven demand pushed the average price of single-family homes in 2020 up by 44%, according to the Jackson Hole Report. By the end of September 2021 the Report pegged the price of an average single-family home at $4.4 million. The median was $2.96 million.
Pacaso is focused only on the upper end of the market, Haberle said: homes priced two or four times above the median home value in a community. So, by pooling second-home owners together and directing them toward the upper end of the market, the company's community affairs director argued the lower ends of the market won't be impacted — or, better, will benefit.
But Jorgensen doesn't buy it.
"The notion that that doesn't apply an upward pressure on property is just naive," Jorgensen said. "I understand why they want to say it. I understand what they're saying about consolidating people that might otherwise be in the market. But I just don't think that's realistic."
Realtor Matt Faupel of Compass Real Estate, who also serves on the Housing Supply Board, wasn't as concerned about how Pacaso would impact the lower rungs of the housing market.
"Is it going to affect local housing prices, local meaning workforce?" Faupel said. "No, it's not going to touch it, because they're not going to play in that world."
Pacaso, for its part, purchased the Spring Creek property for roughly three times more than the median price of a single family home as reported by the Jackson Hole Report.
"We're looking for luxury, turnkey properties," Haberle said.
If Pacaso bought 10 luxury homes in Jackson — Haberle said how many the firm buys will be determined by how many people are interested in fractional ownership here — Faupel argued that would be relative pennies compared with the 800-plus closings completed in 2020.
"They're not going to go and upset the apple cart," Faupel said.
"What they're saying is, 'Look, you can own six weeks in a $12 million house for a million-and-a-half bucks,'" the Realtor said. "If you're going to spend more than that, great, buy a quarter of it for $3.5 million and you get three months."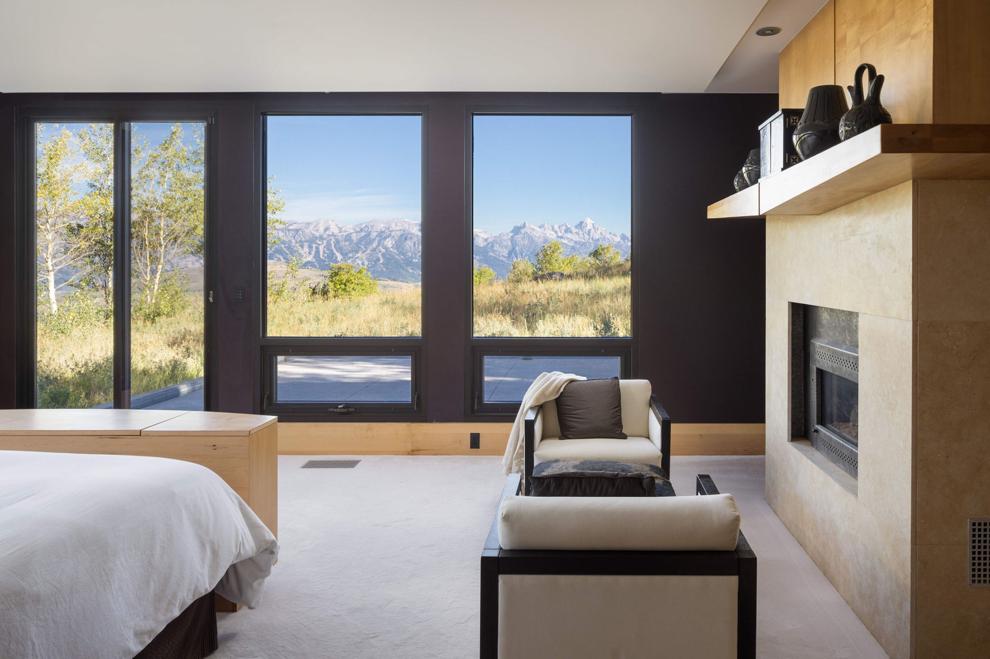 Christine Walker, a former director of the Jackson/Teton County Housing Authority and policy chair for housing advocacy group Shelter JH, wasn't immediately concerned about how Pacaso's entry into the luxury part of the market might impact the housing market for locals. But she did worry some.
"I would see that trend probably changing as the model becomes more and more available in the community or more recognized as a viable model for people," she said. "It might be starting with super high end, but it might percolate down to homes that would be occupied by locals."
More immediately, Walker is worried about what will happen if Pacaso fills more second homes that sit vacant for much of the year with more people who don't work in Jackson Hole. That, she said, could increase the demand for services, employees and, consequently, housing for those employees.
"Low wage jobs generated, no places for those low wage workers to live," Walker said. "It just exacerbates our housing challenge."
Pacaso operates in California, Colorado ski country and other resort communities nationwide like Hilton Head, South Carolina.
And it hasn't always been well received.
In California's wine country, residents have organized to oppose the company.
In Napa, the Wall Street Journal reported, oppositional homeowners call themselves "Communities Against Timeshares," or CATS, for short. In Sonoma a similar group has come together, calling itself "Sonomans Together Opposing Pacaso," or STOP.
In California, residents have said that Pacaso offers timeshares.
Walker and a local Realtor, Barbara Allen, both felt similarly.
"We have resort zones," Allen said in a text Monday. "Timeshares in neighborhoods that aren't resort zones are just an attempt to get around the known underlying problem. It's a problem."
Spring Creek isn't a county-designated resort zone.
It is, however, a place where the county has decided to allow short term rentals like Airbnbs.
But Pacaso doesn't offer timeshares, Haberle said. And it doesn't allow owners to rent the property.
Haberle distinguished between a Pacaso ownership unit and a timeshare, saying that while timeshares offer buyers the ability to buy time in a given property or points at a network of resorts, Pacaso offers people actual ownership of the property and control over who manages it. And, Haberle argued, Pacaso's model is not that different from co-ownership that already happens, like siblings inheriting a property or some friends who decide they want a second home and pool their resources to buy one through an LLC.
"It's analogous to the co-ownership that's been happening for generations," Haberle said.
But local officials in California have questioned that. In St. Helena the city grouped co-ownership models in with timeshares, which are banned under city code.
Pacaso is challenging that determination in court.
In Jackson no such ban has been proposed.
But town officials, Jorgensen said, are set to reconsider how they regulate short-term rentals in the next week. And when that comes up, he anticipates Pacaso being discussed.
Jorgensen wondered whether a co-ownership model like the firm's should fall under the lodging tax, which generally applies when rooms or homes are rented for less than 30 days.
"If a partial owner is occupying [the Pacaso home] for less than 30 days, do they fall under the lodging tax?" Jorgensen asked. "It would be a wholehearted yes in my opinion."
The town councilor went on to say that being able to generate revenue from alternate modes of ownership like Pacaso's to help mitigate their impact would lessen his discomfort.
But it's unclear whether Pacaso would fall under the lodging tax.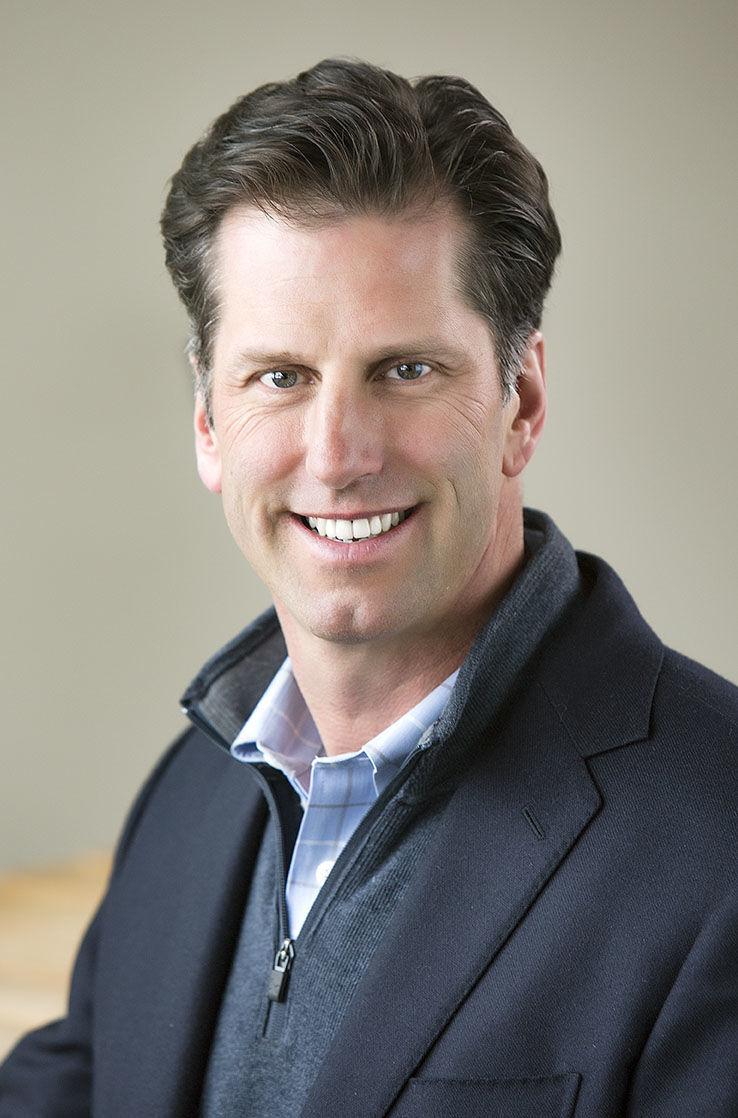 "It's not a rental," Faupel said. "Either you use it or you don't use it."
And, because the Wyoming legislature has not authorized a real estate transfer tax, the company's purchase of property would also be untaxed.
The Joint Revenue Committee did, however, advance a bill that could authorize a real estate levy last week.
Under that bill the first $1.5 million worth of a sale would be exempt, and the remaining value would be taxed at 1%, with the buyer paying the tax.
For a $9.5 million home like Pacaso purchased, that would equate to $80,000 in tax revenue, which a local government could earmark for a specific purpose.
Haberle didn't comment on whether Pacaso would support a real estate transfer tax, something housing advocates and Teton County officials have championed as a way to raise money to build housing but the statewide Realtor lobby has opposed. The Teton Board of Realtors has declined to take a position on the levy.
"To be totally frank, I haven't had a chance to go into that tax and so I don't come to the table prepared to provide a comment on Pacaso's position," Haberle told the News&Guide.
But she did point to the firm's initial $10,000 contribution to the Teton Board of Realtors' Community Housing Fund and pledge to contribute an additional $5,000 for each home it buys.
"We would prefer to have that be a real estate transfer tax, which is significantly more than the small amount they were offering," Walker of Shelter JH said of Pacaso's contribution.
Haberle, in response to Walker's sentiment, said the contribution schedule is their "initial plan for 2022." She also said Pacaso will be appealing to the sellers' agent to match those funds, promoting the Community Housing Fund, and donating furniture from houses they buy to Habitat for Humanity of the Greater Teton Area.
"More broadly our organization is thinking about how we can institute a broader corporate-wide, local giving program in all of the communities where we operate," she said. "And so we'll definitely take a look at this transfer tax."
This article has been updated to correct the spelling of Ellen Haberle's last name. — Eds.