Residential and commercial real estate markets standing their ground in Colorado Springs | Subscriber Content
7 min read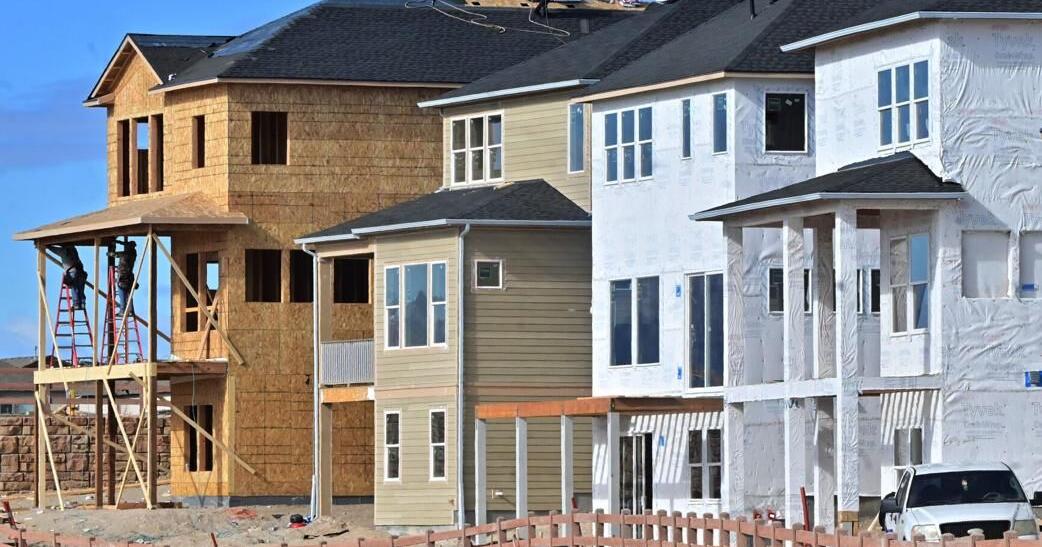 Colorado Springs' residential and commercial real estate markets are surviving and, in some cases, prospering, despite rising mortgage and interest rates that pummeled homebuyers, builders and developers in the second half of last year.
That was the general sense of the state of local real estate voiced by several industry experts Thursday during the 32nd annual real estate and economic forecast breakfast hosted by the Springs chapter of the Institute of Real Estate Management, an industry group. About 150 industry members attended the breakfast at The Pinery North event center on the city's far northeast side. 
This year's event took place in the shadow of long-term, fixed-rate mortgages that more than doubled to over 7% late in 2022 after starting the year at roughly 3%, which forced many homebuyers to shelve purchases and cooled off what had been a red-hot housing market over the last several years. 
Spiking borrowing and construction costs, meanwhile, prompted some developers and investors to rethink and even delay commercial projects, though one industry expert said the outlook remains bright for the area's office, retail and industrial sectors.
Here are highlights of what speakers had to say about the state of Colorado Springs' residential and commercial real estate markets early in 2023:
Single-family housing
Colorado Springs' single-family market remains solid, despite dire warnings by some national industry experts and economists who predicted a housing recession and plunging prices amid last year's rising mortgage rates, said Tiffany Lachnidt, a veteran real estate agent with Keller Williams Premier.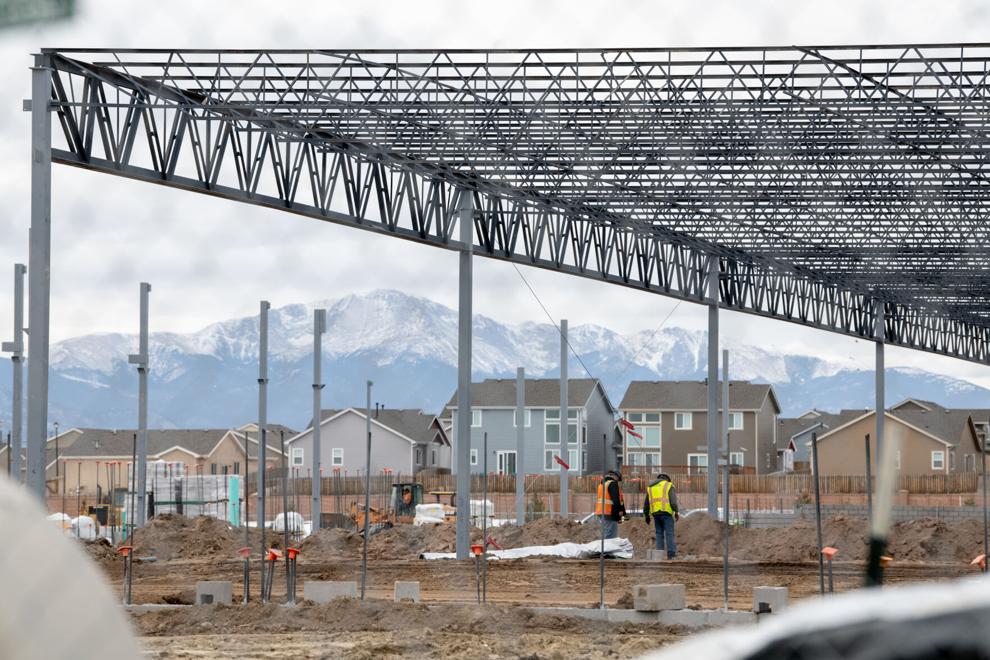 On the one hand, higher mortgage rates had a big impact on the Springs' housing market.
Home sales fell each month in the second half of 2022, according to Pikes Peak Association of Realtors figures. Double-digit percentage increases in home prices during much of 2020 through mid-2022 began to slow last year and actually dropped by 2% in December — the first year-over-year decline in eight years, Realtors Association figures show.
But Colorado Springs' biggest problem is an ongoing shortage of existing and newly constructed homes for sale, Lachnidt said. Without more inventory, prices remain high and need to come down to allow more buyers to afford a home.
Also, some existing owners who bought homes a few years ago with a rock-bottom 3% mortgage can't afford today's loans and therefore can't move up to a bigger home unless prices come down, Lachnidt said. 
Until then, those owners can't sell and their homes won't be added to the supply of properties available for purchase.
"We're in gridlock right now, which is that the people that are in these really low rates, for them to be able to afford a bigger house, the prices are going to have to come down significantly, which obviously is going to reduce what they can sell their home for," Lachnidt said.
Those problems aside, the demand for housing remains strong in Colorado Springs and some buyers are eager to get back into the market, Lachnidt said. Thirty-year, fixed-rate mortgages hit a high-water mark of 7.03% in early November, but have fallen by almost a full percentage point since then and Thursday averaged 6.03% nationally, according to mortgage buyer Freddie Mac.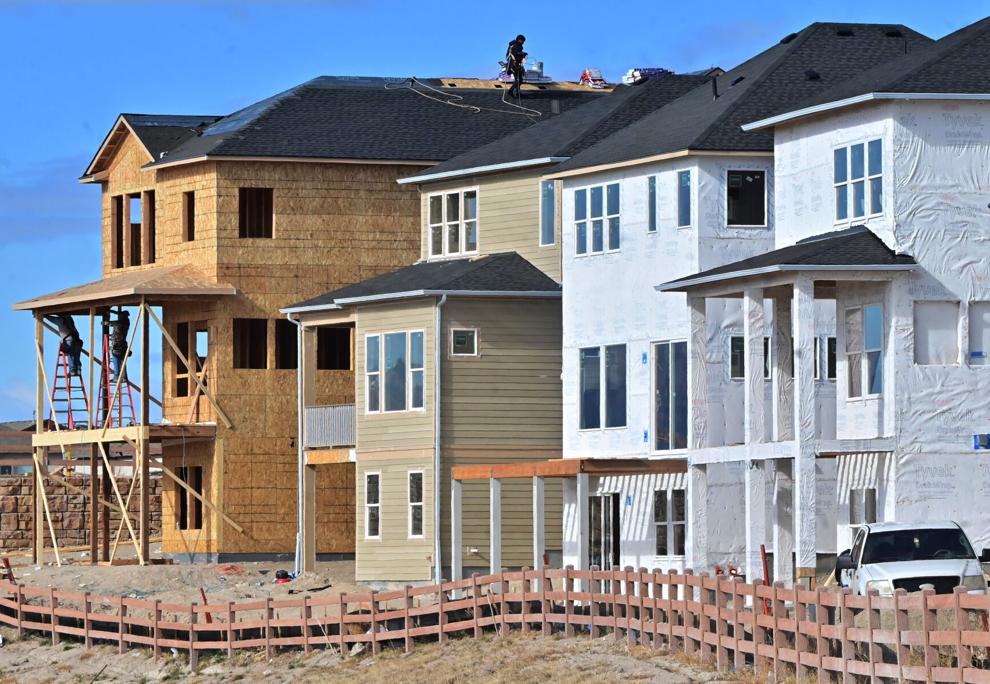 "People are starting to dip their toe in, saying 'OK, can I afford to get back into the market?' And if they can, they will," Lachnidt said.
Will there be anything for them to buy?
Even as the city continues to have a supply and demand problem, there are a few signs the home shortage might ease somewhat, Lachnidt said.
Some builders saw increased traffic in January, and it's possible there might be an uptick in single-family home permits over the next few months, which would signal a bump in new construction, she said. That would be a welcome about-face for the new home market, in which single-family building permits totaled just 761 in the second half of 2022, the fewest for any similar period since 2011.
Like buyers, some existing owners might be more willing to sell if they see mortgage rates decline more in the next few months, and housing inventories could rise as a result, Lachnidt said.
"If you fast forward to March and April, I think you're going to see a lot of people that list," she said.
Mortgage rates, however, remain the wild card.
For now, Lachnidt said she expects home prices to stabilize and increase by slight, single-digit levels in 2023.
Still, if mortgage rates jump back to over 7% for long-term, fixed rate loans, home prices will have to come down. Otherwise, she said, too many people — especially first-time buyers — won't be able to afford a house.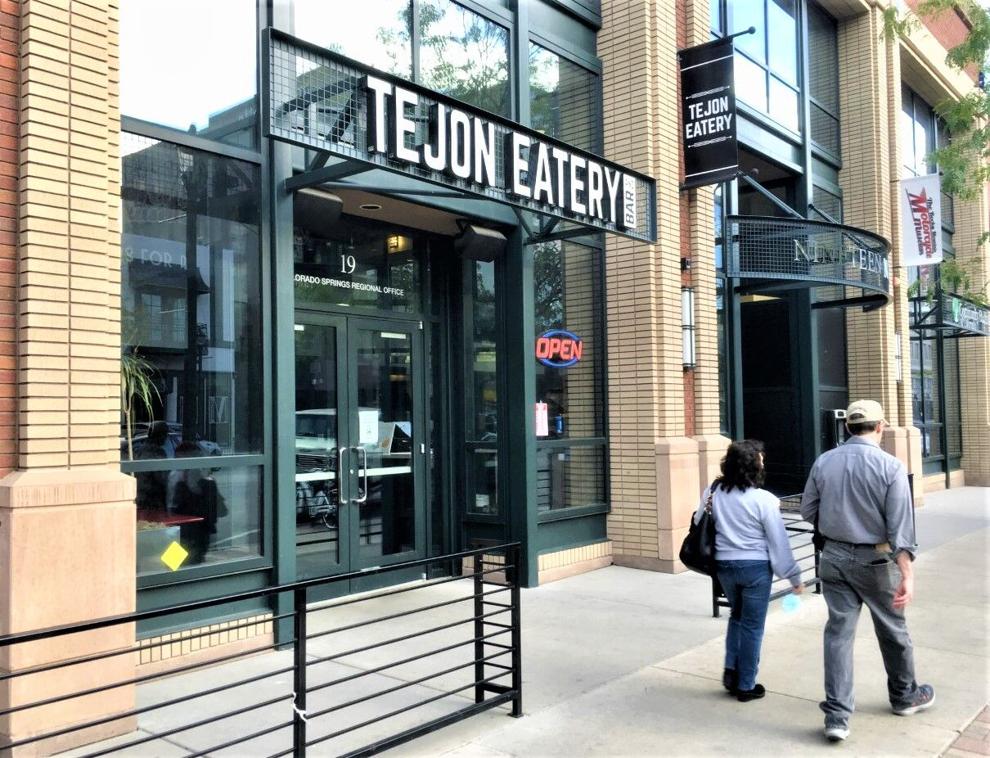 Commercial
The sky isn't falling, said Brad Bird of Millennium Commercial Real Estate in Colorado Springs. In fact, he said, there should be plenty of blue sky in the commercial real estate market for the next several years.
Interest by corporate real estate groups looking to invest in the Colorado Springs market remains relatively unchanged over the last five years, despite impacts on commercial real estate by the COVID-19 pandemic, Bird said.
"This market has been resilient," Bird said, adding that Colorado Springs has been one of the top five cities in the nation when it comes to lease rate increases that commercial property owners can command and increases in the amount of commercial space that tenants are leasing, among other key market indicators.
The office sector went through dramatic changes at the onset of the pandemic as employers sent workers home to work remotely. Recent headlines about high-tech layoffs by Microsoft, Google and others also appear disturbing, he said.
Yet those problems aren't necessarily playing out in Colorado Springs' office market, Bird said. In fact, the area's overall office market vacancy rate is below 10%, he said, citing data from Washington, D.C.,-based real estate research firm CoStar Group.
That vacancy rate is at a point when developers and investors might consider launching office construction projects to accommodate new users who might want to enter the market, Bird said. Other positive office market indicators include rising lease rates and fewer incentives that landlords and property owners feel compelled to offer as a way to woo tenants, he said.
The office vacancy rate for the Springs' largest submarket, which covers much of the city's north side in an area north of Woodmen Road, is just 7.1%, Bird said. Downtown is at 6.8%, though some office users have given up their space and moved to suburban locations, which is common around the country. The city's southwest side, meanwhile, has a low 4.6% vacancy rate; the southeast side, which is home to several defense contractors, had a 10.3% vacancy rate.
Looking ahead, Bird said it's possible that several large blocks of office space could be leased over the next year, and the city's overall vacancy rate could fall to below 7% by the end of 2023. In turn, lease rates could increase, which would attract more outside investors into the market, he said.
The retail market is even stronger, Bird said. The city's overall retail vacancy rate is 4.2%, which essentially means there's little retail space to be had, though there are some large big-box spaces available, he said.
New national and regional retailers looking to enter the market, in many cases, will have to have something constructed from the ground up if they want quality space, Bird said. 
InterQuest on the city's far north side remains one of the hottest retail areas in the state because of strong population growth within a 10-minute drive and household incomes that average almost $135,000, while 61% of the nearby workforce has at least a college degree, Bird said.
The new St. Francis-Interquest hospital that will open this year and a new Air Force Academy visitor's center and hotel are among other key additions in the area, he said.
The city's industrial market, meanwhile, essentially, has a "no vacancy sign" hung on it, Bird said. Of nearly 42 million square feet of industrial space in the Springs market, only three buildings have at least 30,000 square feet or more available, he said. 
About a half-dozen new industrial projects totaling roughly 500,000 square feet could be ready for lease in the next 15 months, which would provide a relief to some industrial users with four to five locations and who want to consolidate their operations.
"In the interim, though, there literally is nothing to lease," Bird said.
Apartments
Colorado Springs' multifamily market remains relatively strong, and rents could increase in 2023 from 3% to 4%, said Bill Morkes, a senior vice president with the Denver office of commercial real estate company Colliers International and who cited rent projections from the Yardi Matrix research firm. That compares with rent growth of 9.7% in 2022, according to Yardi Matrix.
Nearly 7,700 apartments and 31 multifamily projects are under construction in Colorado Springs, with almost 15,000 units and 72 projects planned or proposed, Morkes' figures showed.
But rising construction and labor costs, along with higher interest rates and borrowing costs, could cause some developers — acting on behalf of their investors — to delay or even scrap some of those planned or proposed projects, Morkes said.
Even with that uncertainty, the demand for apartments remains strong in Colorado Springs, which makes it attractive for developers and investors. Local rents have spiked in recent years, but they're still cheaper than cities in California and elsewhere, which means demand will continue and developers and investors will keep the Springs on their radar.
"It seems like everyone is bullish on Colorado Springs," Morkes said. "They just don't know how to navigate these waters with the unknown costs of capital and the unknown costs of construction."