Tacoma's Iconic Windhover Farm for Sale | Home + Garden
2 min read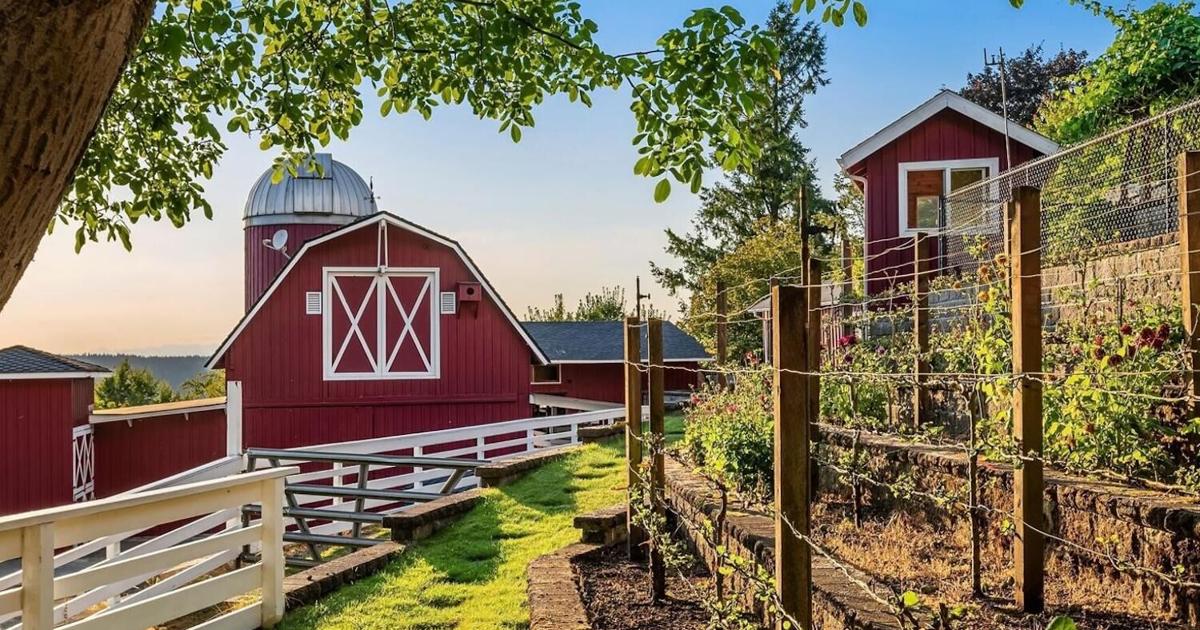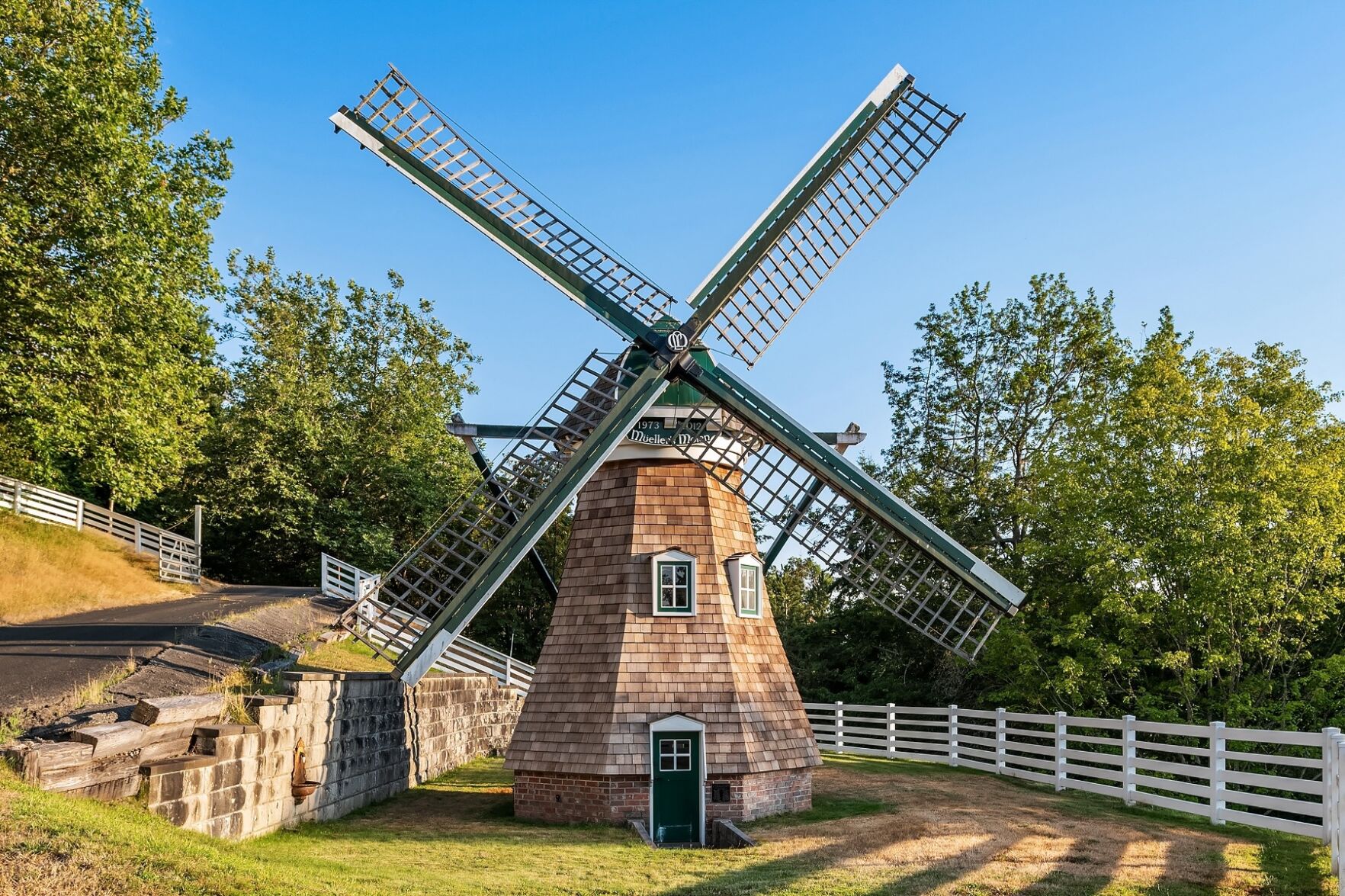 An iconic Tacoma estate recently went on the market for $4.9 million.
Windhover Farm is the brainchild of Tacoma business magnate James Wiborg, who got his start in manufacturing. In addition to founding Western Plastics, Wiborg also is notable for serving as president of United Pacific Company and heading a Van Meter & Rogers merger that resulted in the present-day chemical distribution company Univar.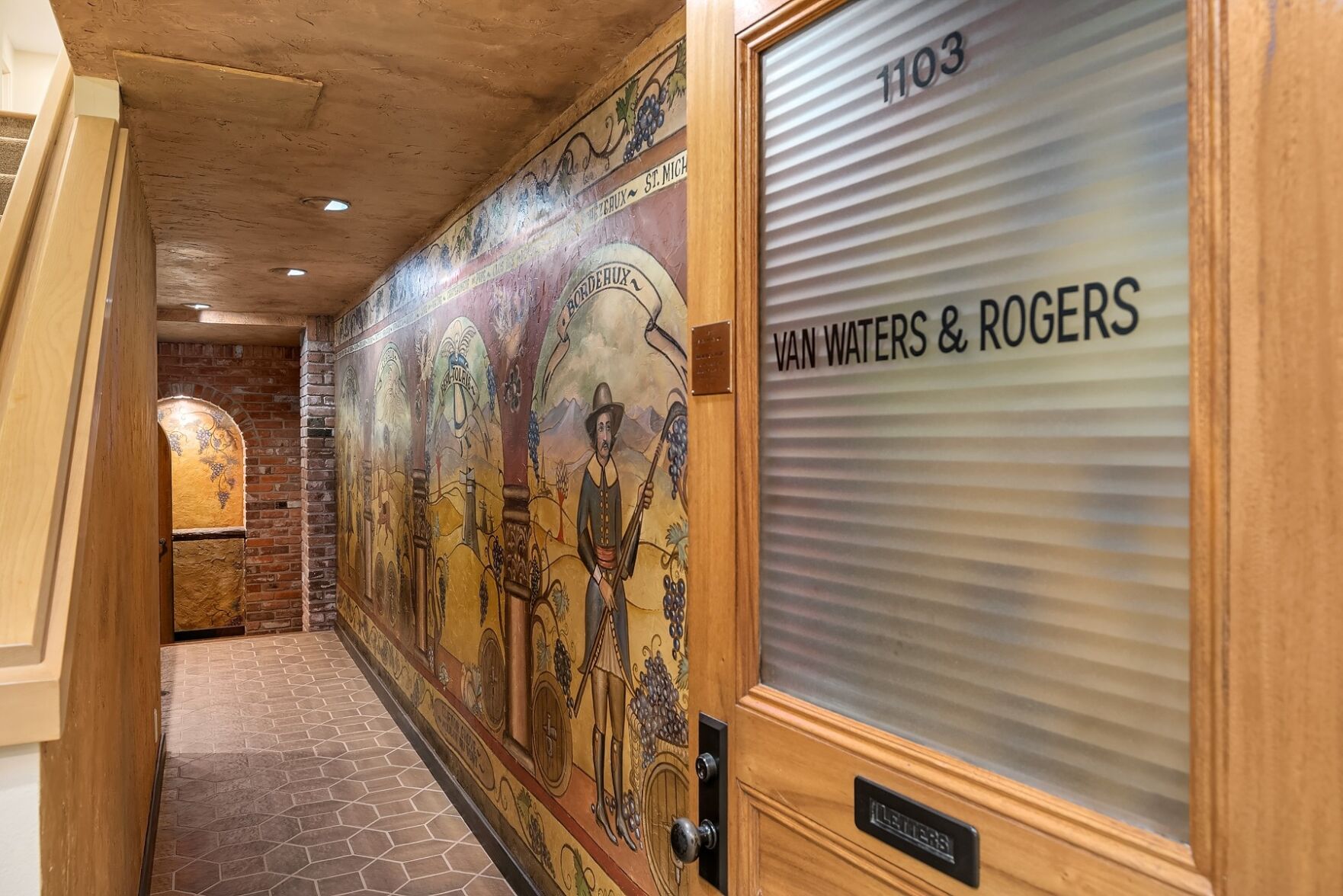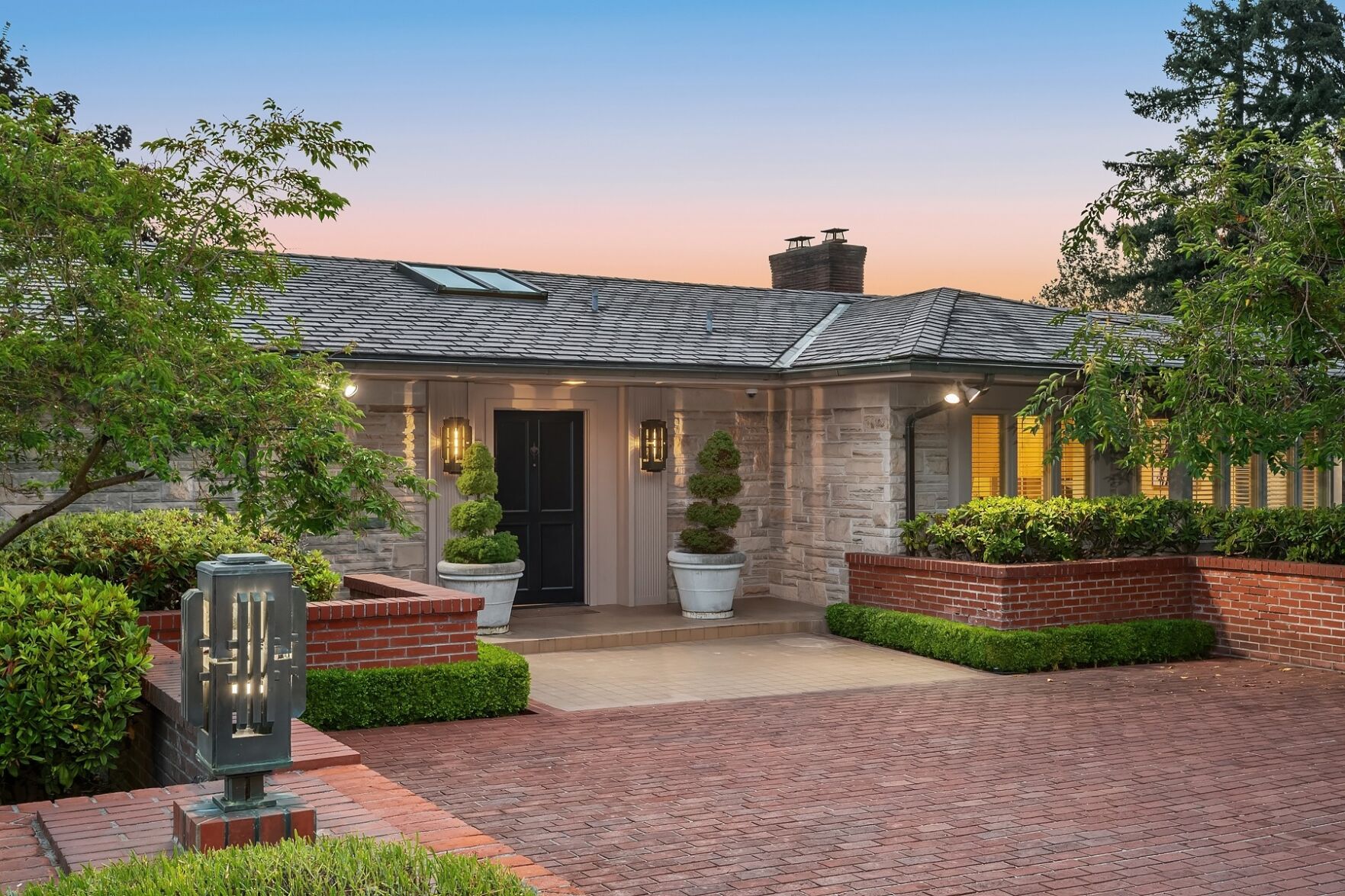 The property originally was a "honeymoon cottage" for Wiborg's wife, Ann Rogers Wiborg, gifted by James' parents. Eventually, the Wildhover farm evolved into would become the 8,000 square foot home being sold today.
Also located on the expansive property are garden and potting buildings, a chicken coop, separate ewe and ram barns, and more.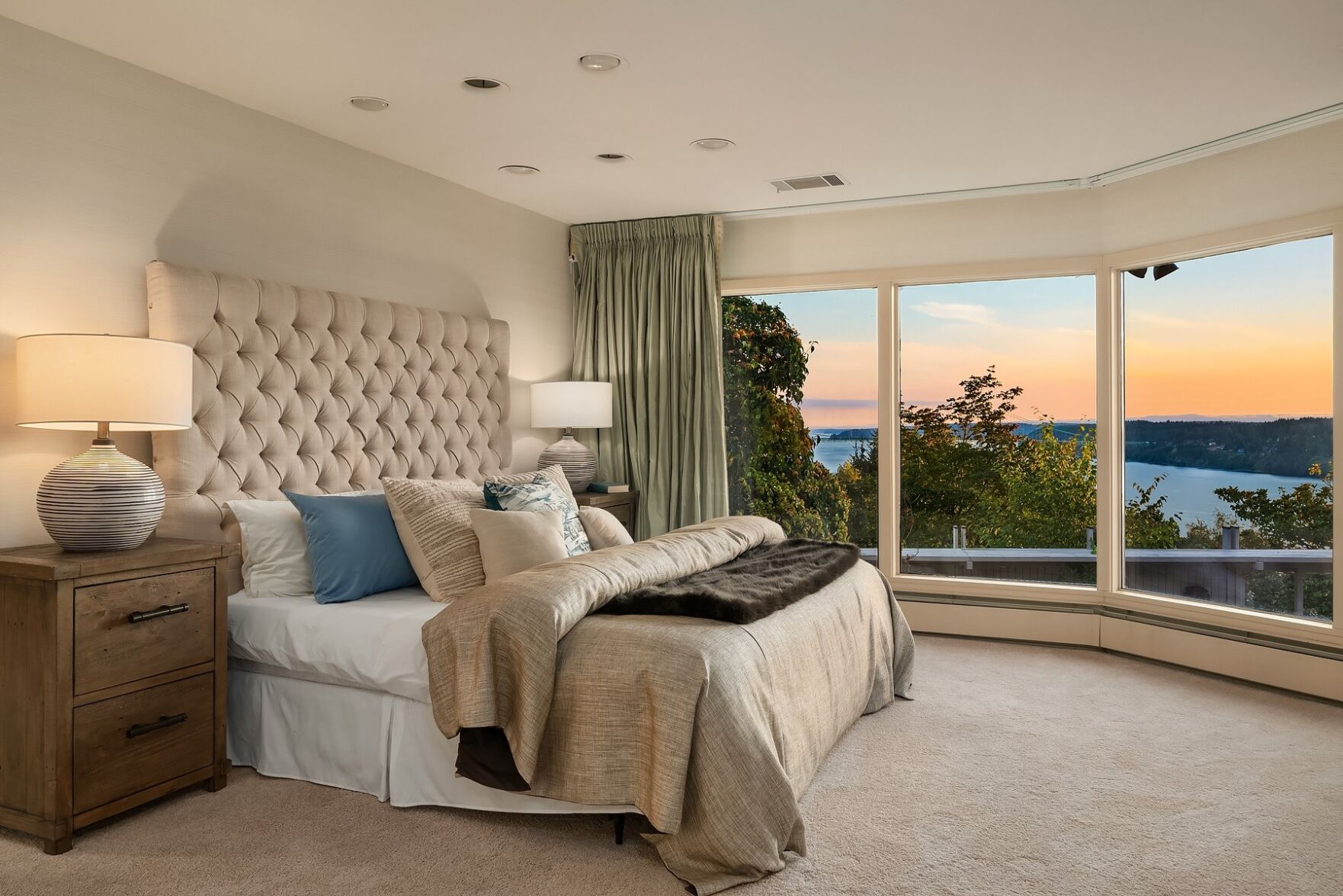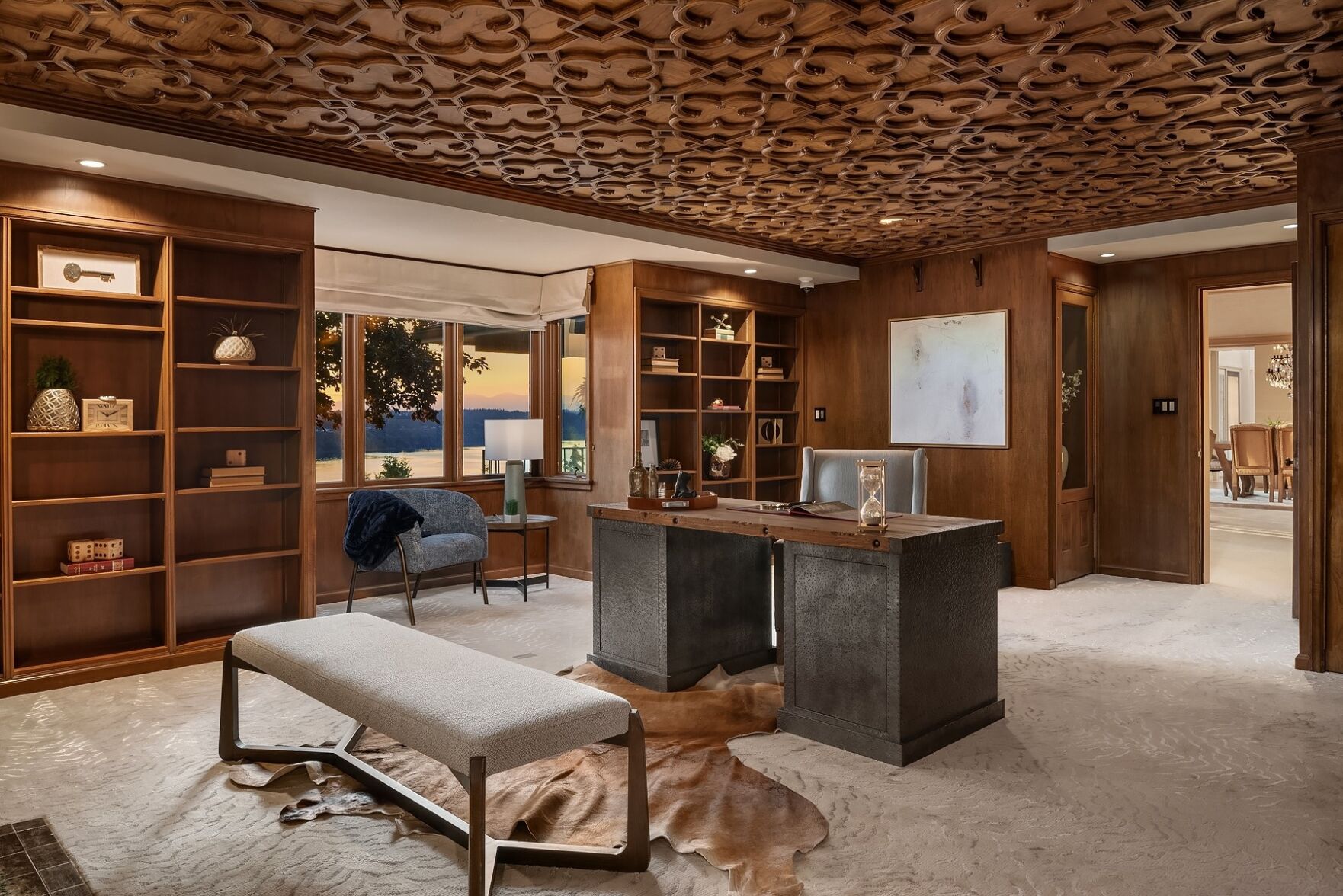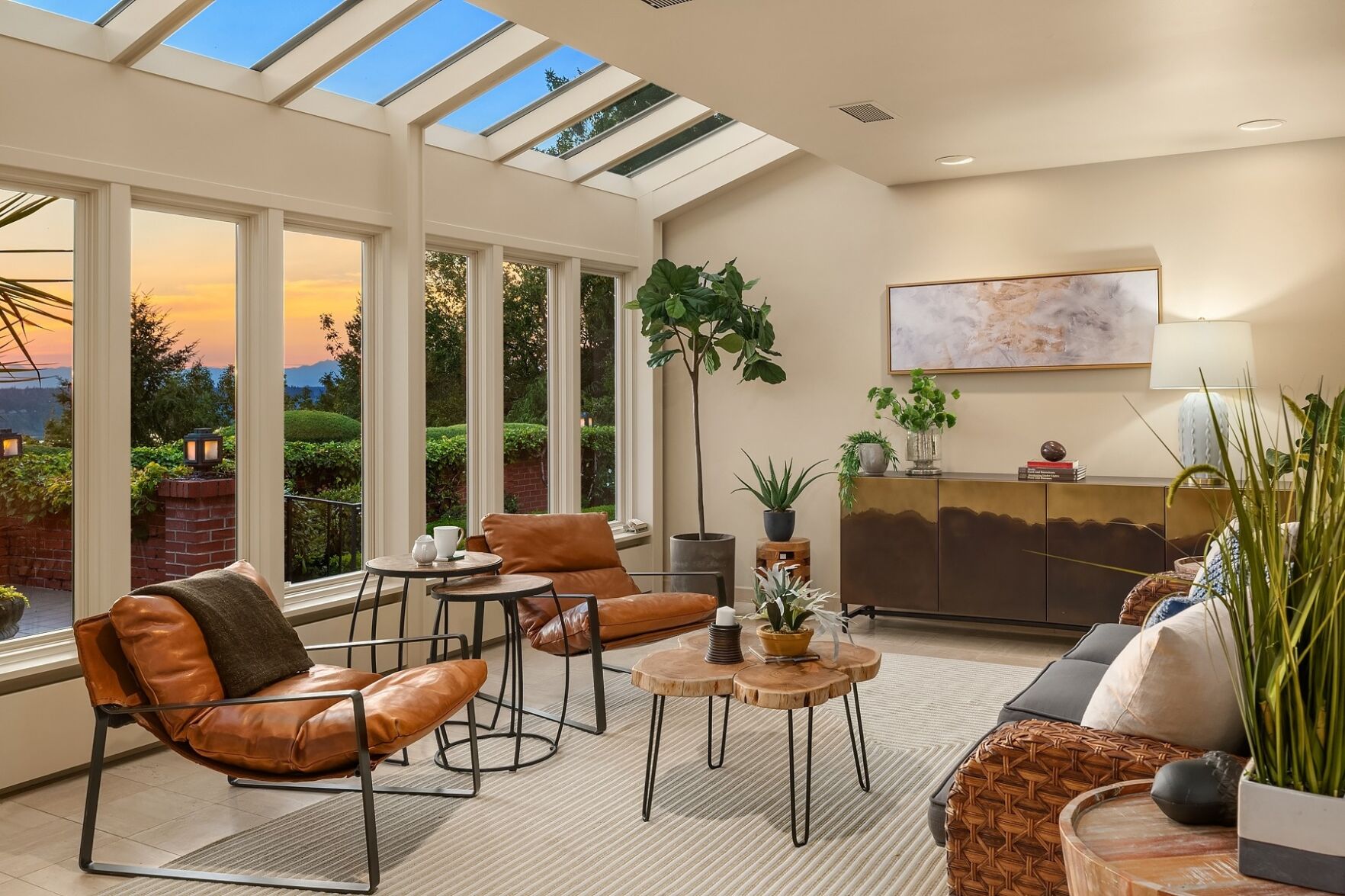 The farm itself is marked by a windmill near its entry; another landmark on the grounds is a massive covered bridge. Made from decking and supports from Tacoma's early 21st Street bridge, its cobblestones are used to mark pathways to nearby pastures.  
Above the farm sits the classically-styled main house, designed by local architect Donald Bur. Inside, views of Puget Sound overtake practically every vantage point, like the expansive living room's floor-to-ceiling windows and vistas from the dining room.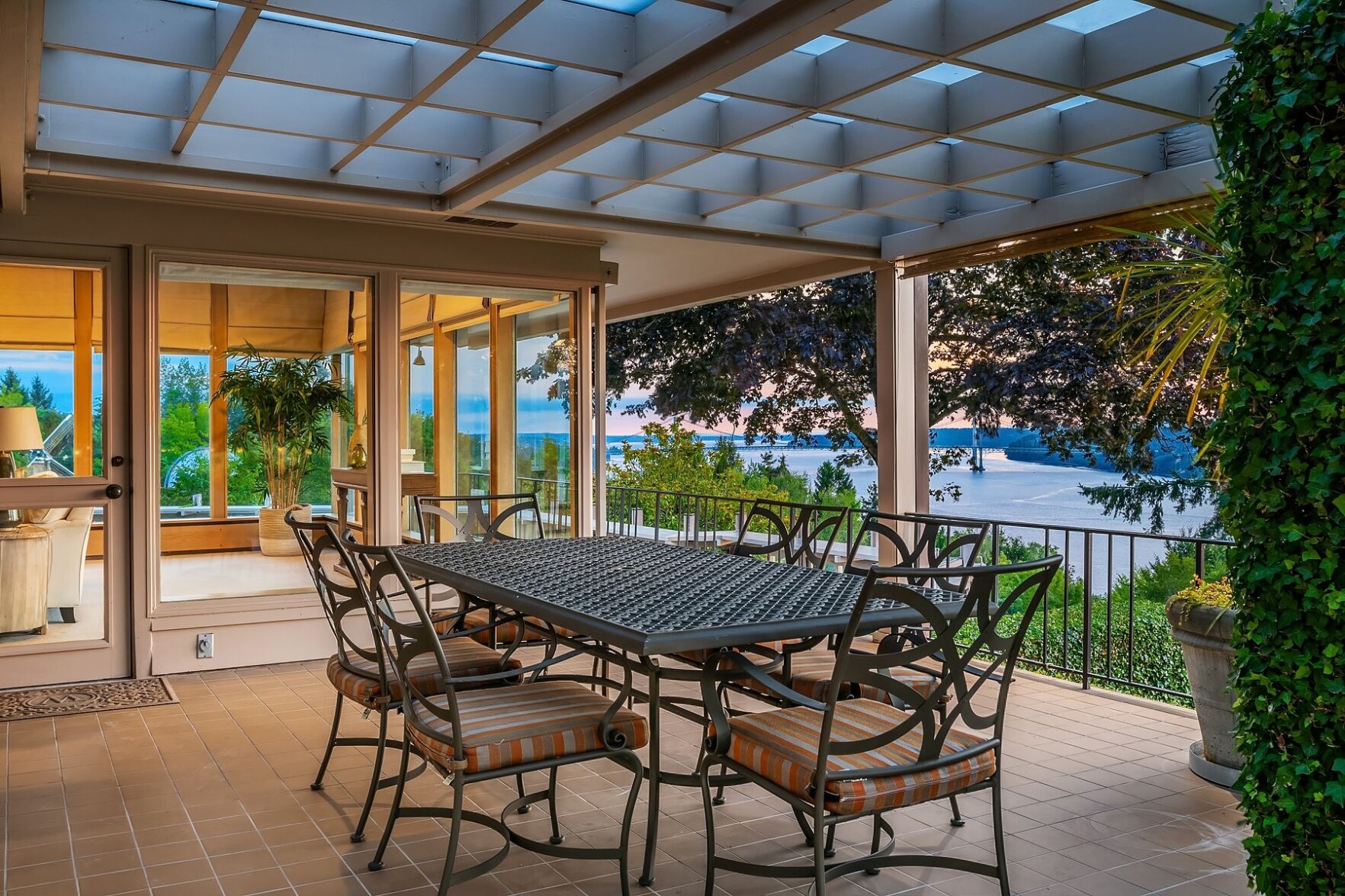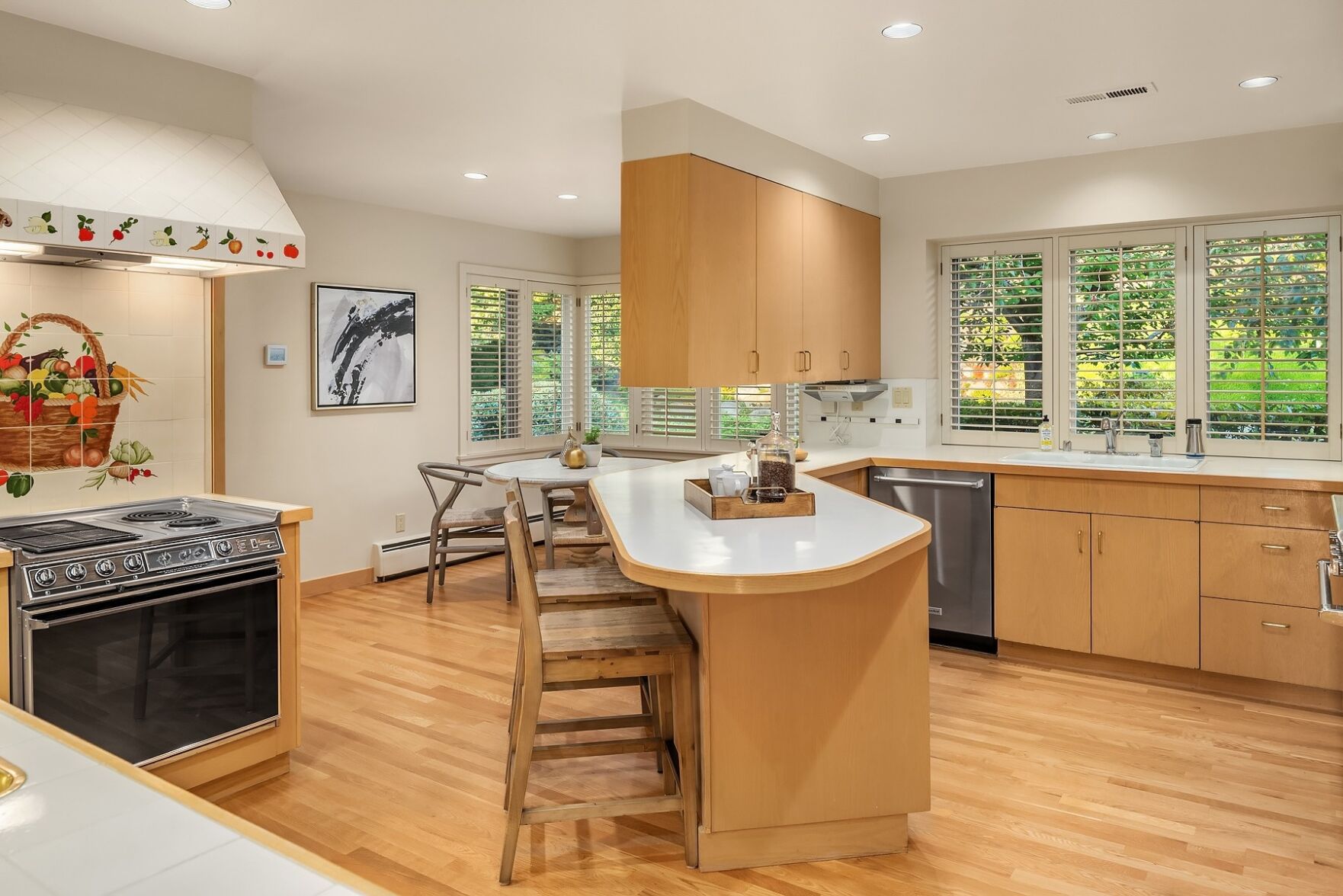 "There's no other parcel like it in this part of town for sure — but maybe anywhere — with those kinds of views," Michael Morrison of Sotheby's International Realty said. 
Included in the five-bedroom, 6.5-full-bath estate is a main bedroom wing complete with a den, decorative plaster and wood ceilings, dressing room, two personal ensuite bathrooms, and and more stunning panoramas.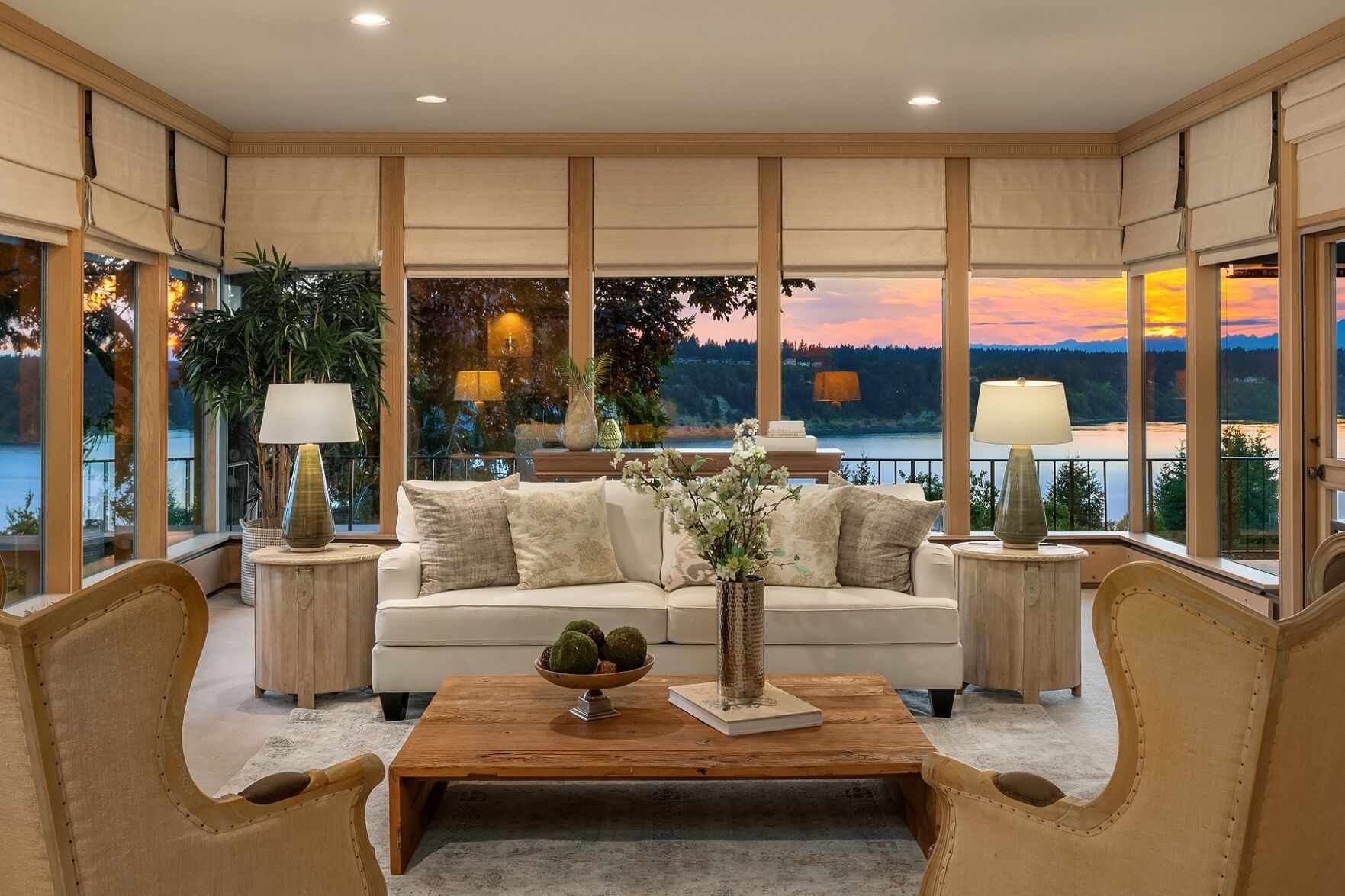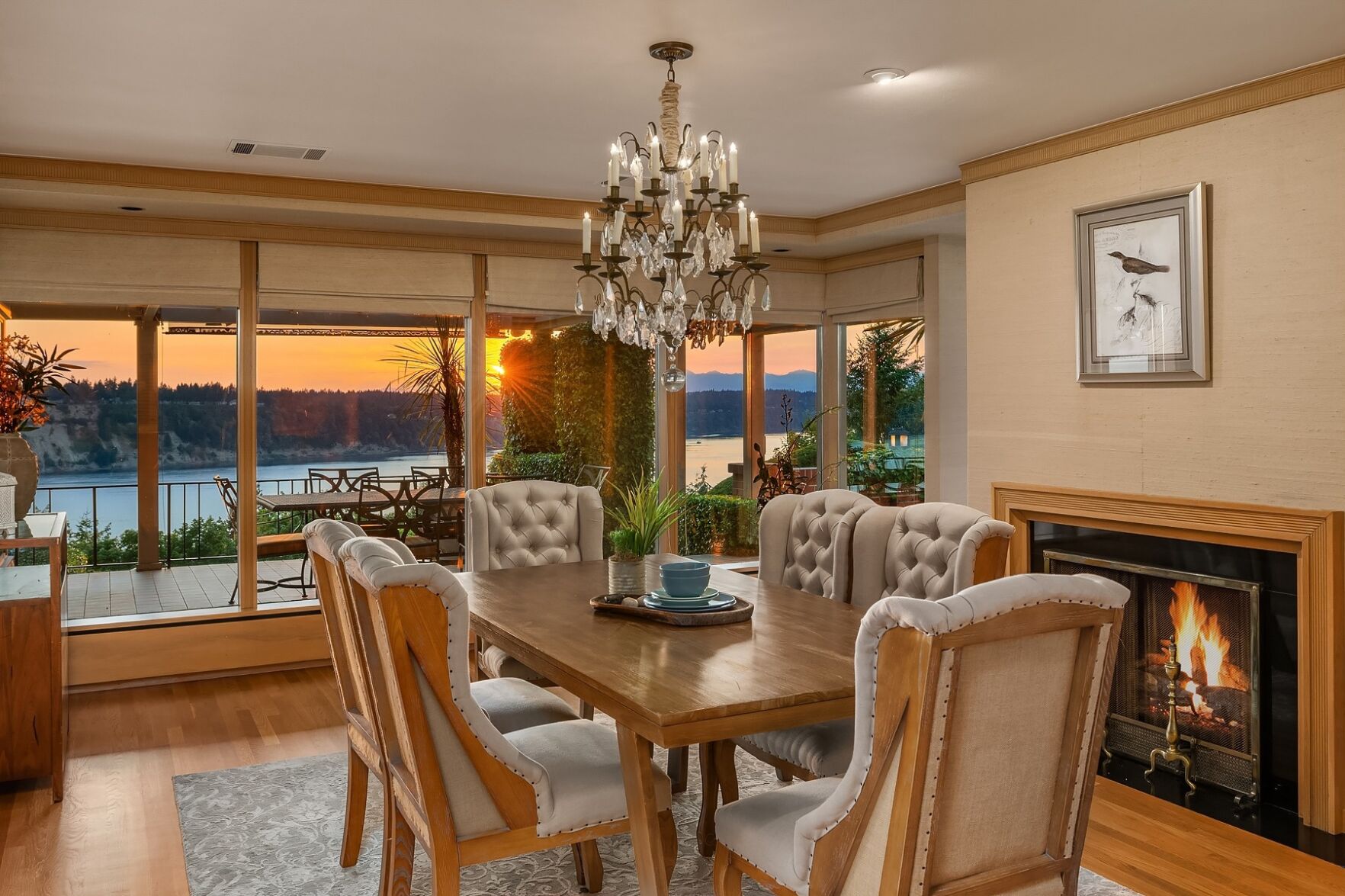 The lower-level spreads out to encompass a complete second kitchen, vast recreation room, and additional junior suite with a privately adjoining bath. All look out onto the swimming pool.
Hearkening back to Wiborg's business successes, a vintage Van Water & Rogers door leads to a "secret wine room" with with hand-scraped ceiling beams, fine decorative embellishments, and a wet bar.
A fully functioning caretaker's house blends into the outdoor landscape, too; it's now being used as a family office and farm headquarters.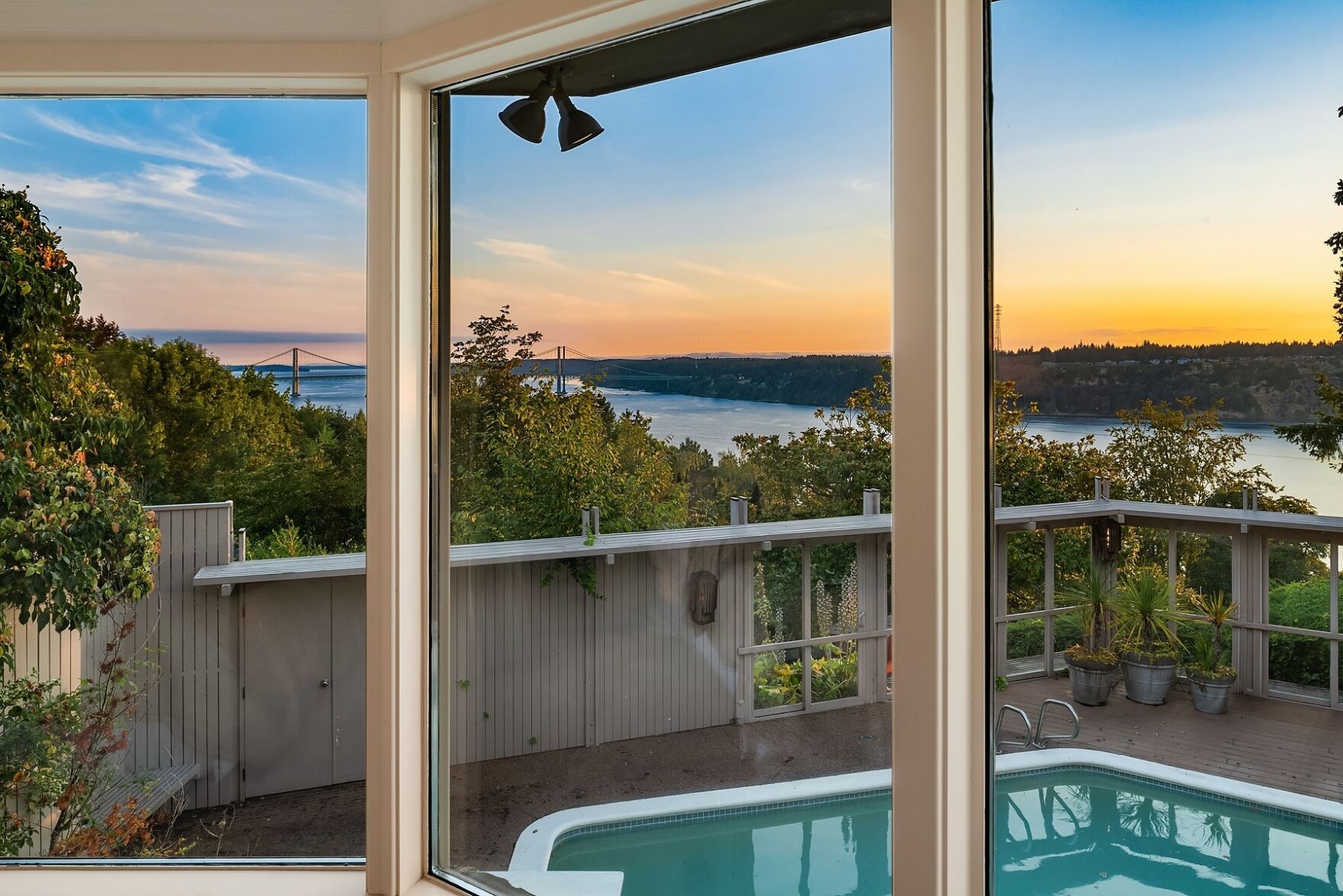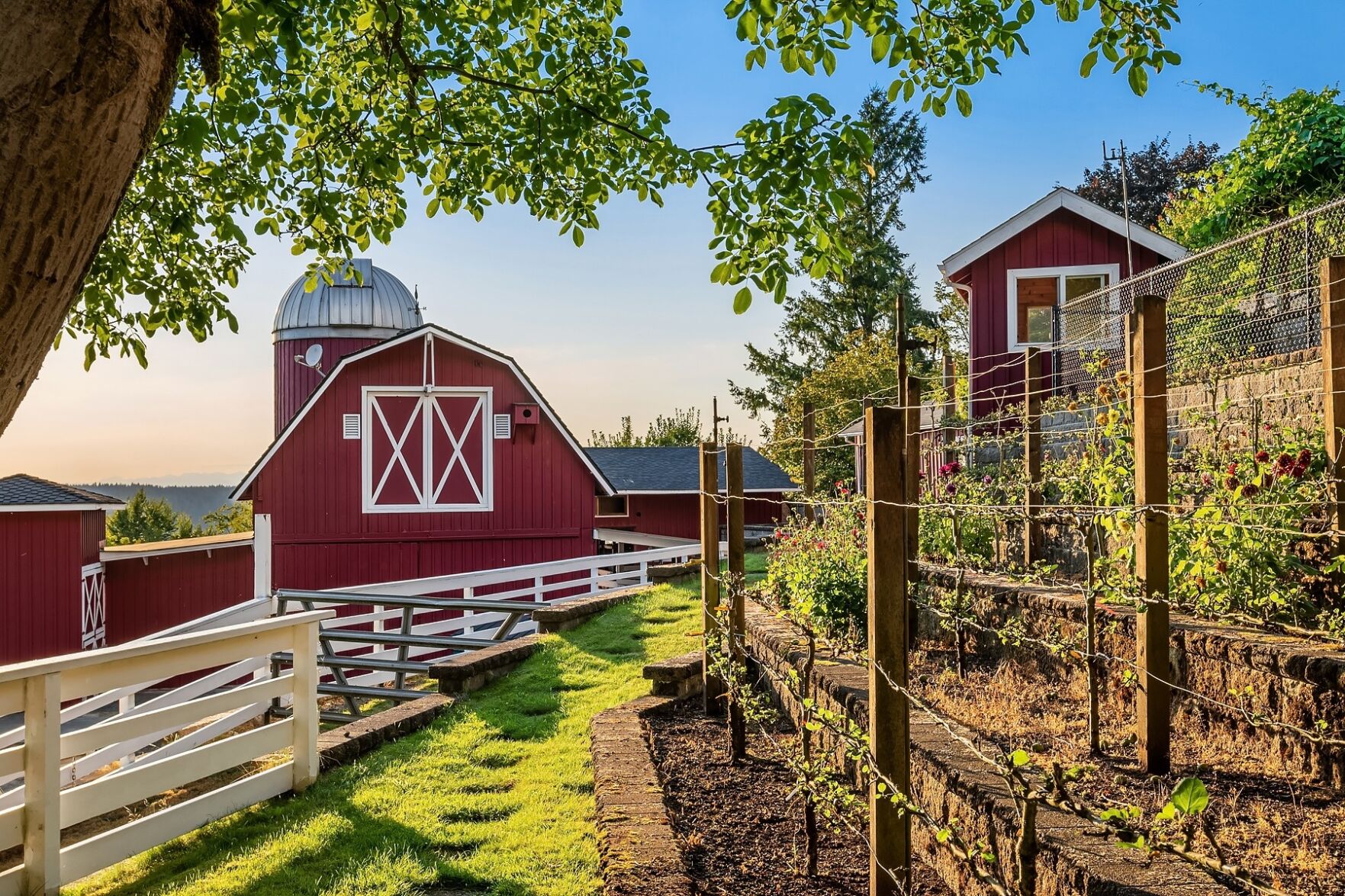 Although the Wiborgs divided their time among several different homes over the years, it's easy to see why Windhover Farm was kept as a special place reminding them of their family legacy stretching across nearly a century. 
"It's a truly one-of-the-kind listing with so much history behind it," Morrison said. "It would be hard to find another setting that is so private yet so centrally located to everything Tacoma has to offer."  
Next to the 6-acre Wiborg Farm are two adjoining parcels totaling 22 acres in all. Those are for sale separately. 
Find out more here.