16 Furniture Trends You Can Start Incorporating into Your House Right This Instant
5 min read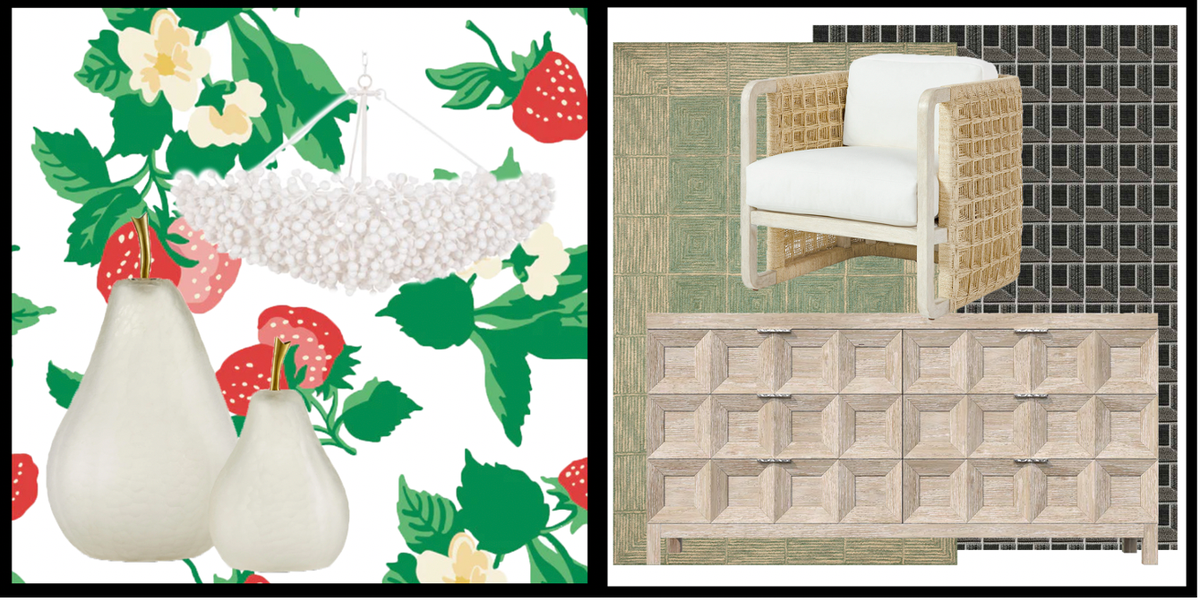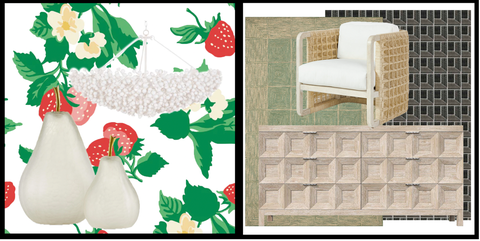 Courtesy of respective companies
The High Point Furniture Market is the fashion week of the home world, where local and international manufacturers alike descend upon the small North Carolina town to showcase their wares to clients and designers. After two years of shortages and shipping problems, the future of home looked bleak for a spell, but this fall, there was a new current of positivity. Manufacturers like American Leather were pleased to reinstate quick ship programs, interior designers were happy to tout their plentiful project pipelines, and even influencers were getting in on the action with their own licensing deals. But—with so much going on—we were the most excited by the many home design trends that bubbled to the top. While many of these currents, both micro and macro, have been popping up for some time now, High Point seemed to crystalize that many are here to stay in the year ahead. So if you're looking to update your home, you're in luck: These 16 trends will last you well beyond 2023.
Advertisement – Continue Reading Below
This Roaring '20s style known for geometry and beloved by style icons such as Coco Chanel seems to never go out of fashion. And we spotted it everywhere in new furniture launches.
Clockwise from left: Monza Auxiliary side table by Alfonso Marina, Vanishing wallpapers by Candice Olson for York Wallcoverings, and Rucci cocktail cabinet by Arteriors.
We've been seeing this trend for a while now, but High Point launches made it clear that this hue-du-jour—from hunter to emerald—isn't going anywhere anytime soon.
Clockwise from top: Jarin floating vanity base by Made Goods, Forest Glade peel-and-stick wallpaper by MadCap Cottage for York Wallcoverings, Allegra lamp by Worlds Away, and marble tower clock by Global Views.
Manufacturers are upping the ante when it comes to finishes for their case goods. In lieu of timber or wood veneer, we're spotting loads of lacquer and fun flourishes. Here, MadeGoods employed a gray swirled design for this lacquer resin–finished dresser.
What goes around comes around, and this elliptical shape is making its mark all over the new furnishings, fixtures, and accessories.
Clockwise from top left: Ella side table by Palecek, Sacramento chandelier by Arteriors, Lavengro wall sconce by Currey & Company, Tribus console table by Bernhardt, and Asteria sconce by Corbett Lighting.
5
Coffered Surfaces Dominated
Though honeycombed, coffered surfaces typically show up on historic ceilings, designers are bringing the geometric architectural detail to fabric, rugs, and furniture.
Clockwise from top left: Francis 02 rug by Chris Loves Julia x Loloi, Damien lounge chair by Palecek, Shoot the Moon fabric by Diane Keaton for S. Harris, and Prado dresser by Bernhardt.
Black first made major moves in kitchen appliances and cabinetry. Now the bold, inky hue is appearing everywhere else in the home, especially in furnishings and accessories.
Clockwise from top: Rouault cocktail table by Eichholtz, Chadee black mirror by Currey & Company, Barzio center table by Alfonso Marina, and Madera Coco chandelier by Palecek.
7
Catch Those Fringe Benefits
Bring out your inner cowboy and add a bit of fringe to your home with this quintessential American trend, whether it's outlining a lamp, cushion, or an ottoman.
From top: Hallie stool by Made Goods and Santana sofa by Alfredo Paredes for EJ Victor.
8
Tutti Frutti Is Trending
From strawberry patterns to pear objets, fruit-inspired wares were plentiful at this fall's High Point Market. Try adding some sweetness to your home next year.
From top: Berry Nice peel-and-stick wallpaper by MadCap Cottage for York Wallcoverings, Berrie Bowl chandelier by Oly Studio, and pear objets by Currey & Company.
9
Design Is Branching Out
Manufacturers are using '70s-inspired textured glass resembling ice to give your lighting an added glow—just in time for that winter chill.
Clockwise from left: Havelock sconce by Gabby Home, dome surface mount by Thomas Pheasant for Baker, Mackay sconce by Hudson Valley Lighting, and lucent vanity light by Hinkley.
11
Midcentury Is Making a Comeback (Again!)
After its resurgence during the Mad Men heyday in the late 2000s, this seemingly played-out style is back in full force. This time, however, companies are looking to modernism's Brazilian counterpart with caned details and lines inspired by Oscar Niemeyer and Lina bo Bardi.
Clockwise from top left: Adara pendant by Corbett, Vars II chair by Alfonso Marina, Tivoli low bar cabinet by Julian Chichester, and Braman dining chair by Four Hands.
12
Ruffles Are de Rigueur
Ruffles have been around for a while now, but scallops are making waves across many of the launches we spotted at High Point.
From top: Maurice cocktail table by Made Goods, Zion sofa by Mr. Brown, and Ruffle coffee table by Julian Chichester.
13
Designers Are Taking the Lazy out of Recliners
Gone is the clunky recliner of your grandpa's era. Across the board, furniture makers including Stickley and Bernhardt (whose Solari power motion sofa and chair are shown here) are focusing on offering hidden technology in pieces that look like regular standing furniture. And what's more, some are taking it a step further, like American Leather, which is offering a program called Comfort Air that simulates the feeling of sitting on a cloud.
This pattern first introduced by Scottish clansmen is always a classic and seems especially cozy during the winter months. That said, the classic tartan had an extra strong showing at High Point this year.
Clockwise from left: Huntington plaid by Thibaut, throw by Ralph Lauren Home, and sofa upholstered in Interiors Plaid by Diane Keaton for S. Harris.
15
Try the Tripod Sillouette
It's said that good things come in threes, and we found that to be the case this season with many companies choosing to balance their chairs and tables on three legs.
Clockwise from top left: 3393-01 chair by Lee Industries, Renny chair by Bernhardt, and Cadence console by Ray Booth for Hickory Chair.
16
Watch for Whip-Stitched Leather Details
One way manufacturers stole the scene (or dare we say seam?) this year was by incorporating whip-stitched details onto leather items—most unusually, with lighting.
From left: Paden chandelier by Arteriors and Miguel floor lamp by Julian Chichester.
Advertisement – Continue Reading Below